Best Vegan Macaroni and Cheese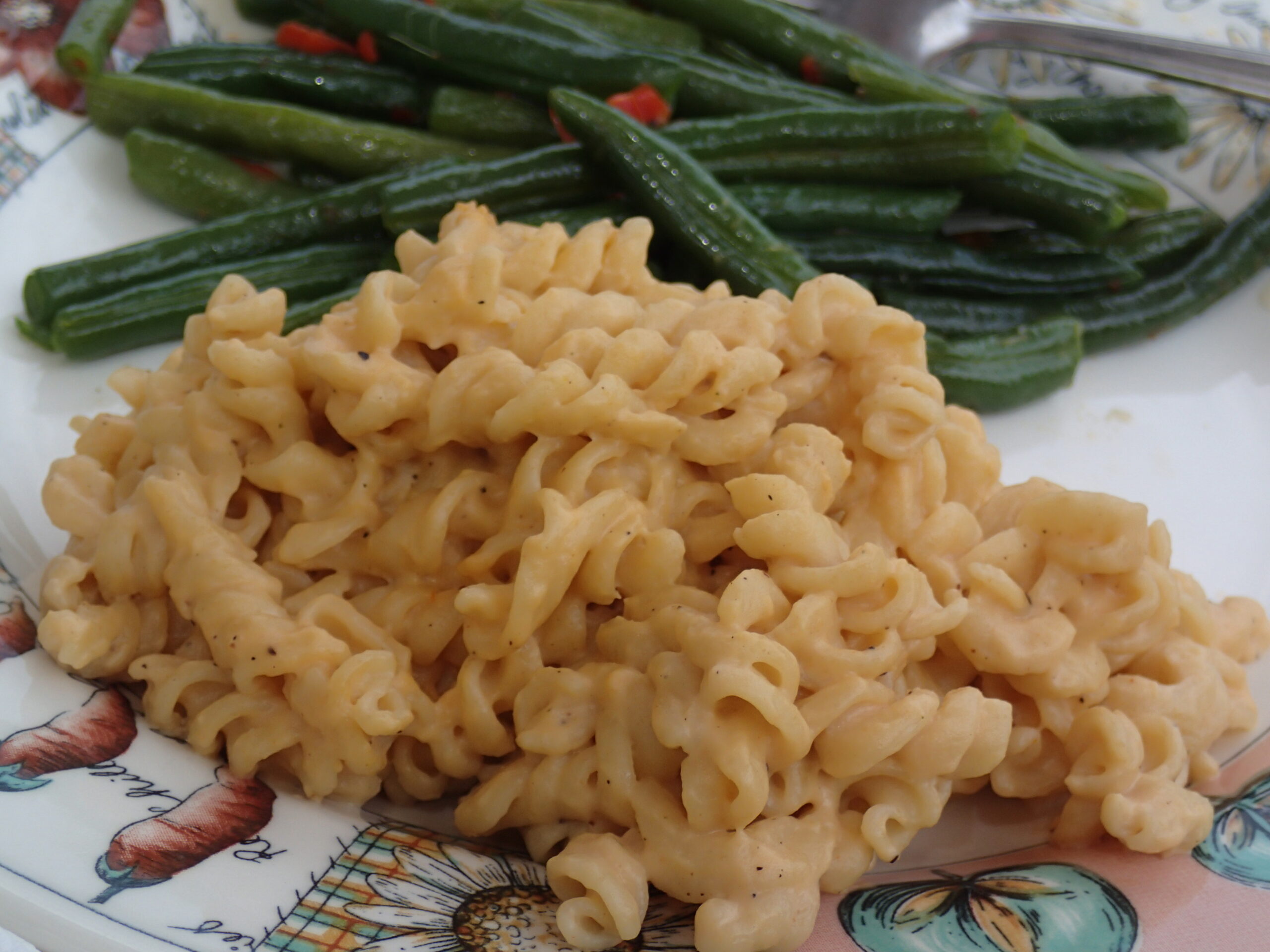 Best Vegan Macaroni & Cheese
I made vegan cheese dip, aka vegan queso, yesterday for a gathering I had. A friend overheard me discussing it and said, "seriously, there's no cheese in this? You can't tell!" SUCCESS!
The vegan macaroni and cheese sauce is very versatile. Last weekend I used it to make a vegan mac & cheese. So far my husband has been very unimpressed with vegan mac & cheese recipes that are heavy on the nutritional yeast. This recipe only uses 1/8 cup. He loved it! He loved it again last night as the vegan queso and will love it again today on a baked potato with broccoli & cheese sauce!
Not only is it delicious but it's also easy!
If you don't have a high-speed blender such as a Vitamix, soak the cashews overnight then rinse.
Ingredients:
3/4 cup raw cashews
1 cup water
1/8 sliver of red pepper or 4 oz. pimentos or roasted red peppers
1/8 cup nutritional yeast
1 tsp Mrs. Dash Table Blend
1/2 tsp salt
1/2 tsp onion powder
1 tbsp vegan butter
2 tbsp cornstarch
(Pepper to taste if using for mac & cheese)
1 vegan not-chicken bouillon cube. I use Edwards & Sons. If your grocery doesn't carry it you can order it online here: http://www.edwardandsons.com/es_shop_bouillon.itml
1 cup non-dairy milk ( I use Rice Dream's rice milk) or an additional cup of water.
1 lb cooked macaroni noodles
Directions:
Add cashews & water to a high-speed blender & blend until smooth. Add the remaining ingredients except for the milk (or 2nd cup of water) and the noodles and continue blending until mixed well.
Pour mixture into a large saucepan. Add the cup of non-dairy milk (or an additional cup of water) to the blender and swish around to remove the remaining sauce and add to the saucepan.
Heat on medium until thickened, about 5-10 minutes, stirring frequently to avoid lumps. Toss with cooked noodles and season with salt & pepper to taste.