Best Vegan Nacho Cheese Sauce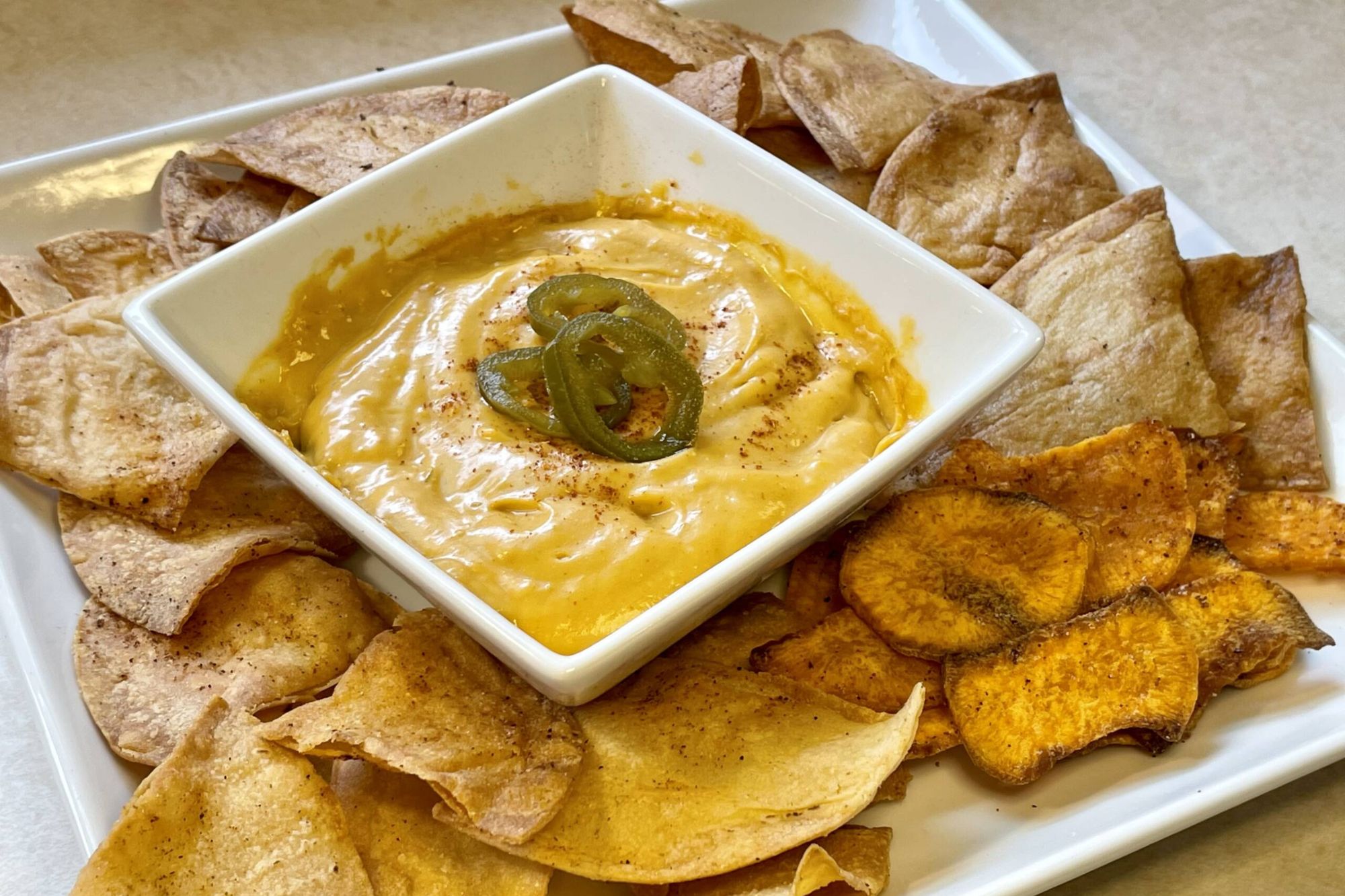 I'm so excited to share the best vegan nacho cheese sauce recipe! The tase and texture of this recipe are almost exactly how I remember nacho cheese.
And, this vegan cheese sauce is not only delicious, but it's also whole foods plant-based and naturally gluten-free. It was a hit with my super picky husband
The inspiration for this sensational sauce came from a friend who mentioned their love for the nacho cheese sauce at a popular eatery. But, with the restaurant now closed, I couldn't resist the challenge of recreating it at home. And let me tell you, the results are out of this world!
Ingredients Needed for the Best Vegan Nacho Cheese Sauce
Picture this – a creamy, cheesy texture that's surprisingly plant-based, free from gluten, and packed with incredible taste. Yes, you heard that right, this vegan nacho cheese sauce is a game-changer! Let's dive into the ingredients that make this sauce an absolute winner:
-Russet Potato: The star of our show, creating the perfect creamy base for the sauce
Carrots: Adding a natural sweetness and boosting the vibrant orange color.
Onion: For that aromatic kick that takes the flavor to a whole new level.
Raw Cashews: The secret to that velvety texture, providing both creaminess and richness.
Salt: Enhancing the taste and perfectly balancing the flavors.
Garlic: Adding that irresistible aroma and an extra punch of deliciousness.
Nutritional Yeast: For that cheesy essence that we all adore.
Smoked Paprika: Infusing the sauce with a delightful smokiness that will have you hooked.
Chili Powder: Adding just the right amount of heat to tickle your taste buds.
Pickled Jalapeno Slices: A zesty touch that brings a burst of flavor to the sauce.
How to Serve Vegan Nacho Cheese Sauce
The best part is, this vegan nacho cheese sauce is incredibly versatile! Pair it with your favorite nachos, use it to create a mouthwatering Mexican-inspired mac & cheese, or enjoy it as a dip with your favorite tortilla chips.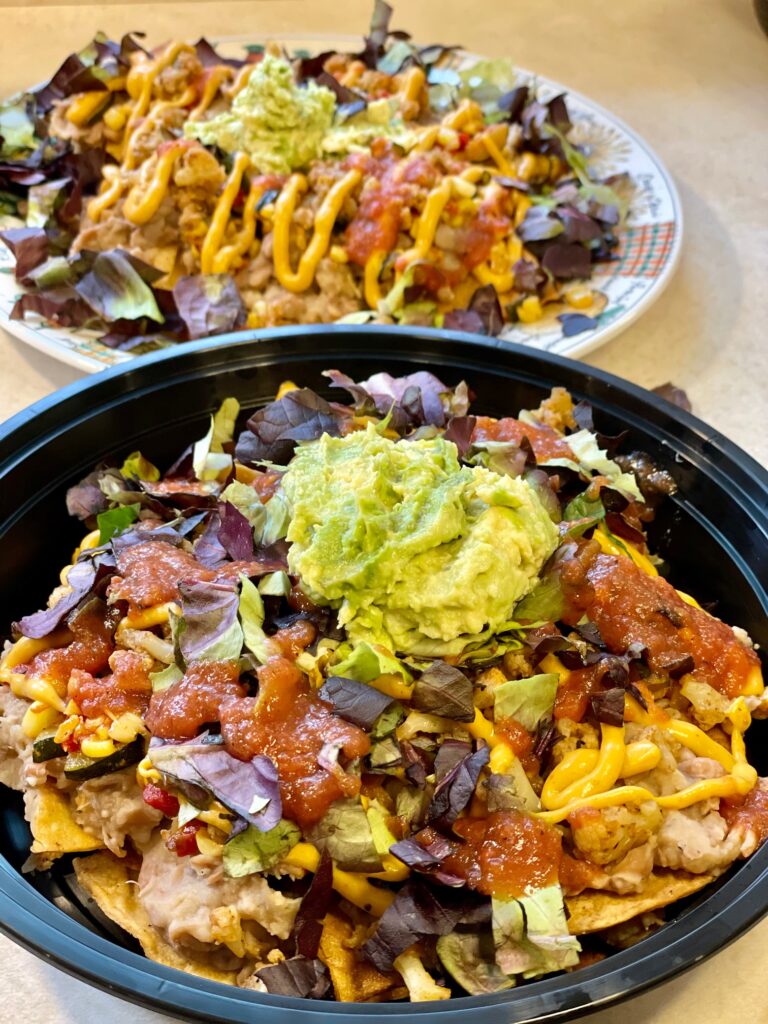 Sneak in the Veggies
One of the best things about this recipe is that it's packed with veggies. Your friends and family won't believe it when they taste this creamy, cheesy goodness, all made with nutrient-rich vegetables!
Get ready to take your meals and snacks to a whole new level of deliciousness. Whether you're indulging in solo snacking or sharing the goodness with friends and family, this vegan nacho cheese sauce is the perfect choice.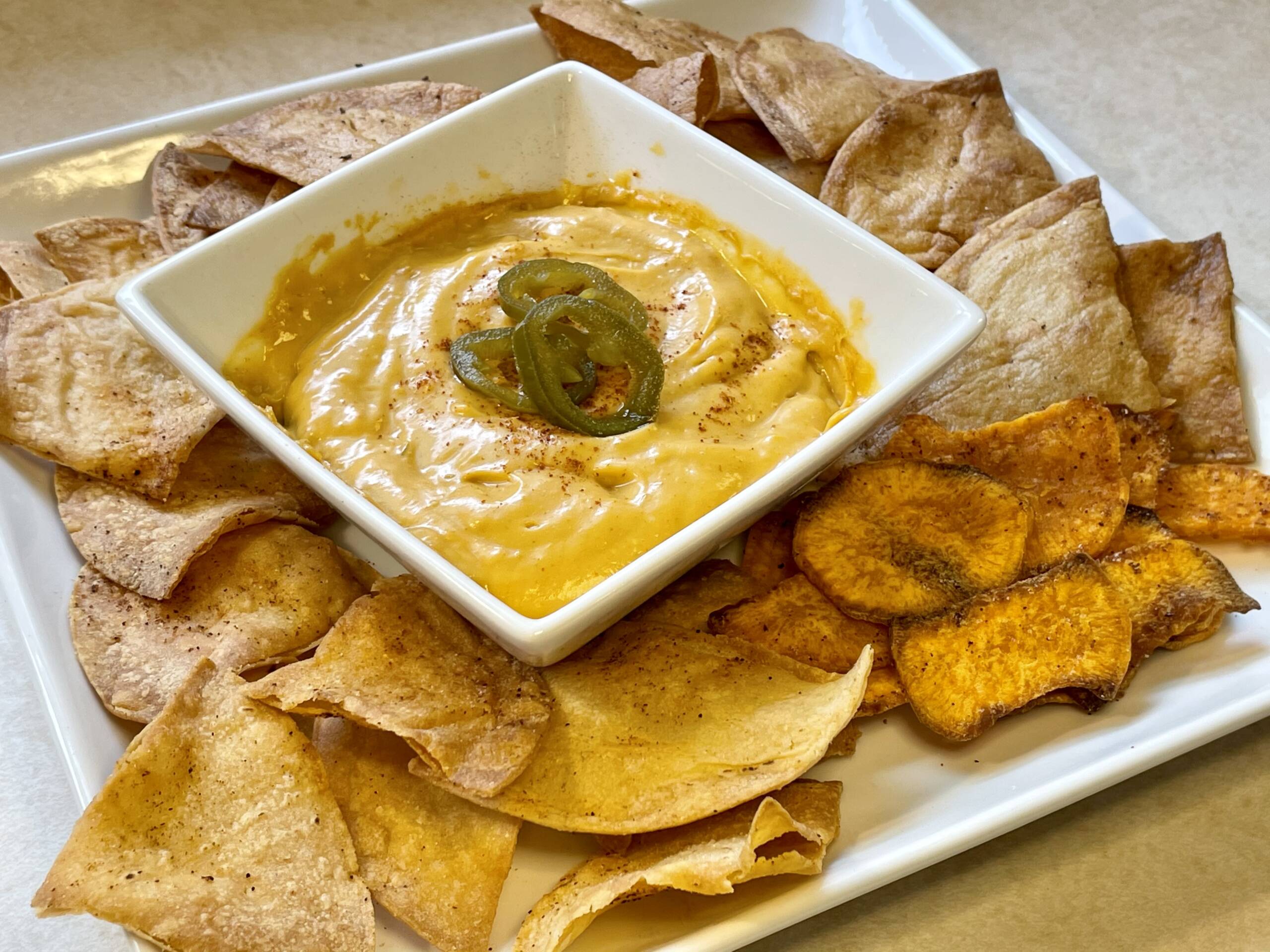 Best Vegan Nacho Cheese Sauce
Looking for the best vegan nacho cheese sauce recipe? This easy vegan nacho cheese is so easy & delicious you won't believe it's made with veggies!
Print Recipe
Pin Recipe
Rate Recipe
Ingredients
1

medium russet potato

peeled & cubed

1

medium carrot

peeled and chopped into 3 or 4 pieces

1/4

cup

onion (sweet, yellow, or white)

chopped

1/4

cup

raw cashews

heaping cup

1

tsp

salt

1/2

tsp

minced garlic

1 1/2

cups

water

3

tbsp

nutritional yeast

1

tsp

smoked paprika

1/4

tsp

chili powder

2

tbsp

pickled jalapeno slices

1

tbsp

juice from the pickled jalapeno slices
Instructions
In a large saucepan, add the peeled and chopped potato, carrot, onion, cashews, garlic, salt, and water. Bring to a boil then reduce heat to medium, cover, and cook for 10-15 minutes or until veggies are soft.

Add all ingredients of the saucepan, including the liquid to a high-speed blender along with the remainder of the ingredients and blend until smooth.

To serve, sprinkle with a little smoked paprika and top with additional jalapeno slices. Refrigerate leftovers for up to a week in an air-tight container.