Easy Vegan Stroganoff with Mushrooms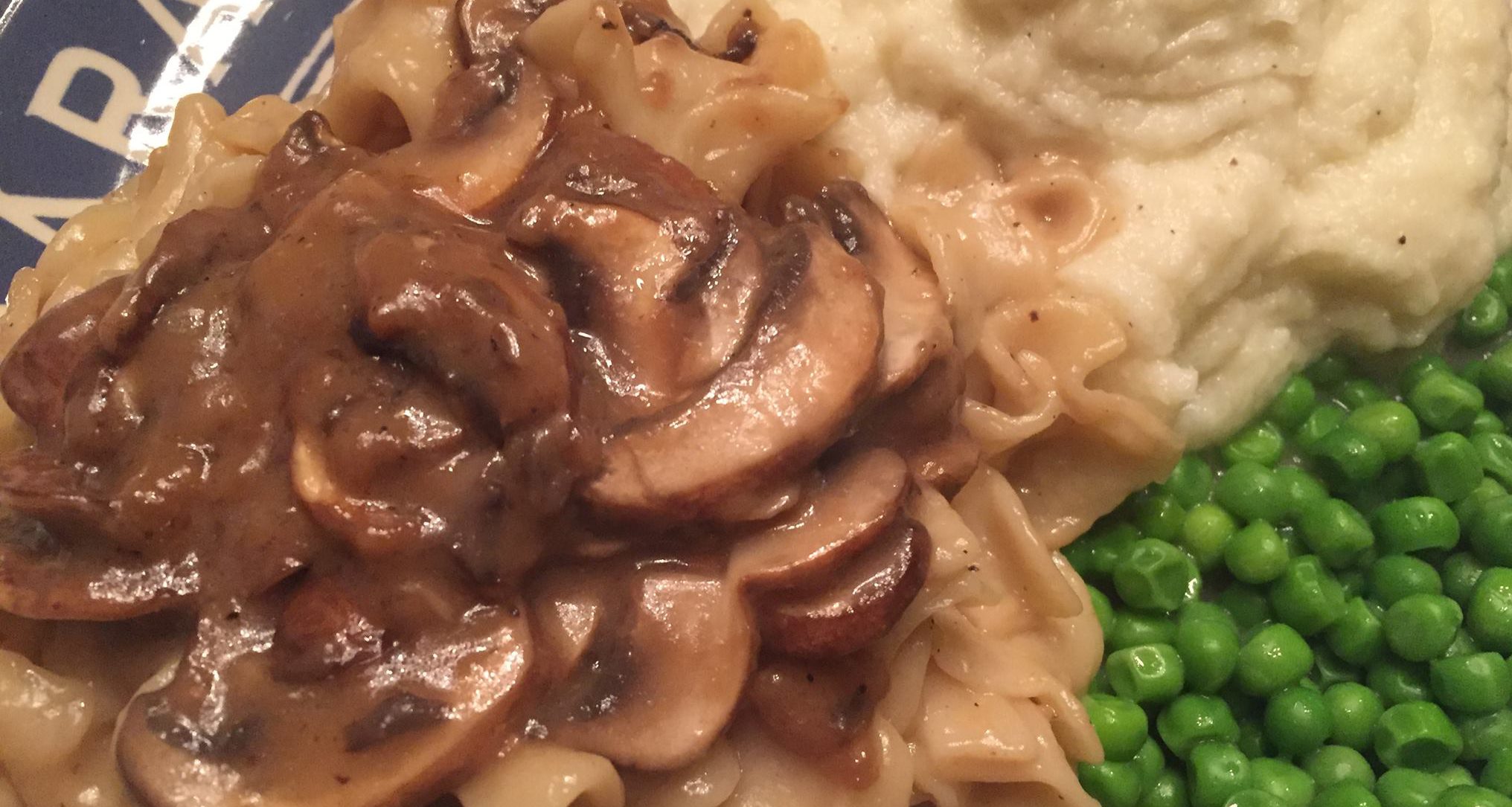 Welcome to a dish that is as comforting as it is wholesome – our Easy Vegan Stroganoff with Mushrooms! This is the perfect recipe for those evenings when you want something rich, creamy, and satisfying, yet completely plant-based. It's a twist on the classic dish that leaves nothing behind but the animal products.
The star of our stroganoff is undoubtedly the mushroom. Its earthy flavor and meaty texture are a perfect substitute for the traditional beef, creating a fulfilling and heart-warming meal that's just as good, if not better, than the original.
Let's talk about noodles for a moment. Many of you might wonder if it's possible to find vegan noodles – we assure you, it is! I personally have luck finding eggless dumpling noodles at my local Kroger stores, and occasionally, I've even scored some at the dollar store. They are not only vegan-friendly but also cook faster than regular noodles. Just make sure to keep a watchful eye to prevent overcooking. And if you're on a gluten-free diet, don't worry. This dish works perfectly well with gluten-free noodles too.
When it comes to creating that robust, "beefy" taste in our vegan stroganoff, Edward & Sons Not Beef Bouillon is my go-to. It brings a savory depth to the dish without any actual beef. I usually stock up at our local co-op, but you can also find it online at Vegan Essentials or other online stores.
You'll also want to ensure that your Worcestershire sauce is vegan – yes, many brands use anchovies, so do check the label! I recommend the Kroger brand, which does not contain those sneaky little fish. If it's not available at your local store, you can conveniently order it online along with the Not-Beef bouillon.
Lastly, let's touch on color. I prefer using Gravy Master to add a darker, richer hue to the stroganoff. It really amplifies the visual appeal of the dish, but it's not crucial. If you can't find it, feel free to omit it. The taste will still be just as amazing!
This vegan stroganoff truly has it all – it's hearty, creamy, rich, and oh-so-flavorful. All the elements harmoniously come together to create a dish that's brimming with love and comfort. Prepare it for a cozy dinner for two, or cook up a large batch for a week of delicious leftovers.
Not a fan of mushrooms? No worries. My husband says this dish is equally delicious sans 'shrooms!
And, for those of you who love exploring the world of vegan cuisine, be sure to try out our other delightful recipes. If this stroganoff recipe speaks to you, you'll absolutely adore our Vegan Mac & Cheese!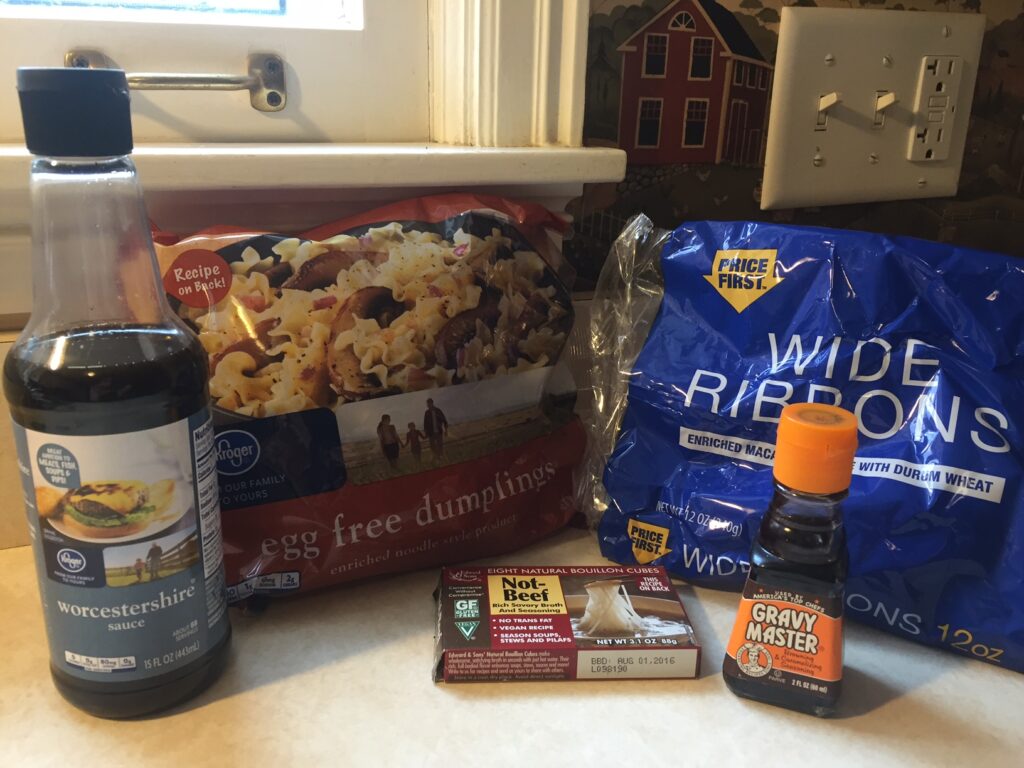 Ingredients:
3 cups cooked eggless noodles
1/4 cup vegan butter such as Earth Balance
1 cup water
1 1/2 cup non-dairy milk. I use Rice Milk Original (do not use vanilla flavors)
2 Edwards & Sons Not-Beef Bouillon cubes
1 teaspoon Worcestershire sauce
1/4 tsp garlic powder
1 teaspoon Gravy Master
1/2 cup all-purpose flour
If using mushrooms:
1 1/2 cups sliced portobello mushrooms
1/8 cup finely diced onion
1/4 tsp black pepper
Directions:
In large sauce pan, cook noodles until tender, being careful not to overcook. Drain, and set aside in saucepan away from heat.
In skillet, melt butter. Stir in the water, Worcestershire sauce, garlic powder, gravy master and the bouillon cubes. Allow bouillon to melt completely.
In shaker jar add the cup of non-dairy milk and flour. Shake to combine. Whisk into gravy mixture. Heat to boiling, whisking occasionally to avoid clumping, then reduce heat and simmer for 15-20 minutes or until slightly thickened.
Stir 1/2 of gravy into noodles. Or, if not using mushrooms, stir all gravy into noodles and you're done! If you're using mushrooms, continue on!
In skillet with the rest of the gravy, add the onions, mushrooms, and black pepper. Cook over medium heat until mushrooms are at desired tenderness. Combine mushroom gravy with noodles. Serve, eat, enjoy!