Easy Homemade Falafel Recipe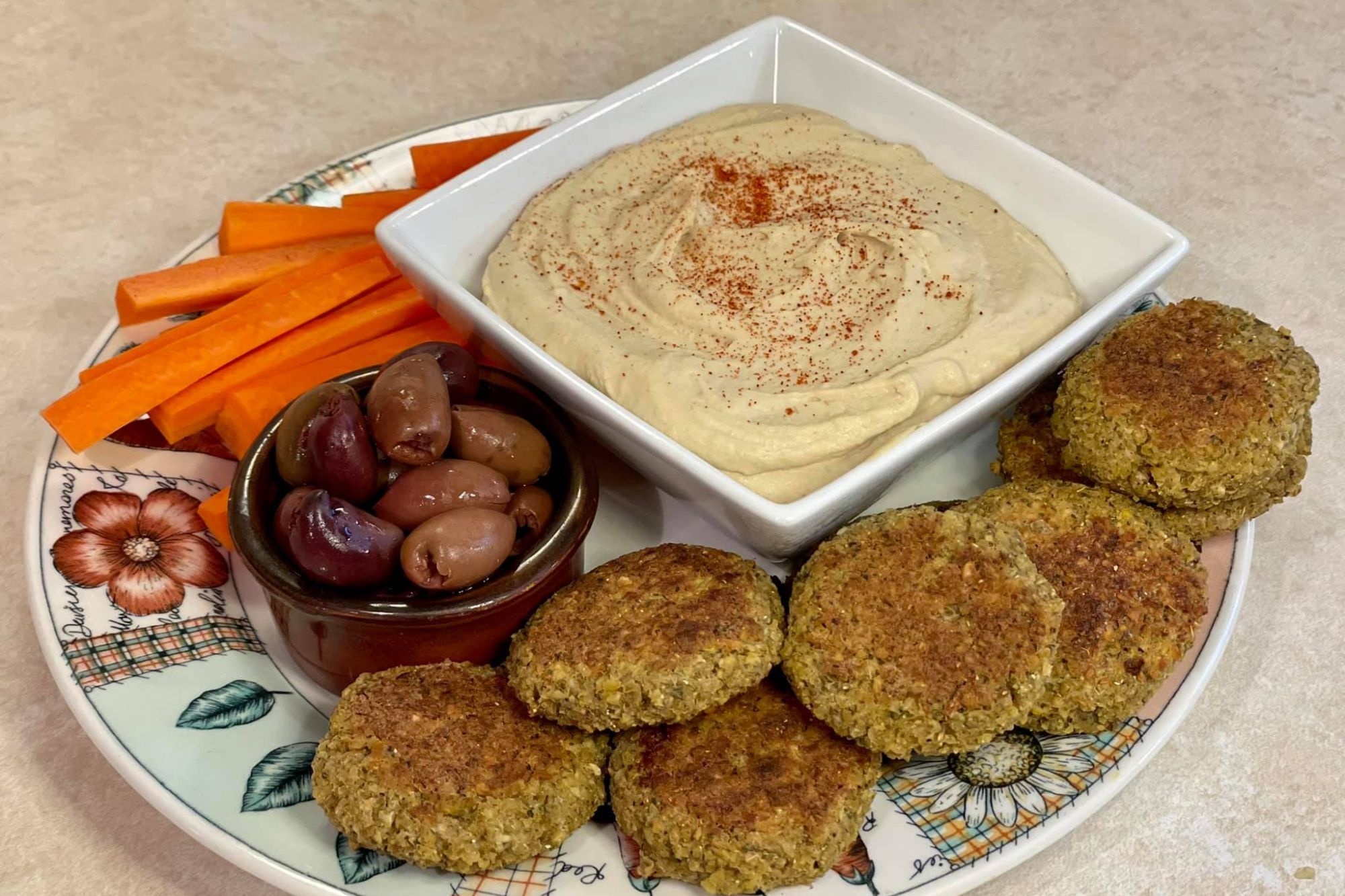 Falafels are an amazing, underappreciated food. I never even heard of falafel until after becoming vegan. I was at an air show and the only option at the one food truck was a falafel burger. If there was something else vegan on the menu, we most likely would have ordered it instead of the falafel because we had absolutely no clue what it was. Since it was the only option, we decided to give it a try, and wow, we were hooked!
Easy Falafel Recipe
Thankfully, this falafel recipe is so easy and delicious which is great because when I get on a falafel kick, I make them almost weekly. Simply add all ingredients into a food processer, process, then bake, fry, or steam. They're fast, easy, and so much better than store-bought falafel.
Healthy Falafel
To make healthy falafel, I prefer to steam mine rather than fry them. Instead of rolling into balls, flatten them out a little to ensure they cook through. Then, spray a little cooking oil to a pan (omit to make them oil-free and whole food plant-based), add the falafel, cover with a lid, then let steam on medium heat for 15 – 20 minutes, flipping halfway. Brown on both sides of falafel.
This recipe is for gluten-free falafels and uses chickpea flour as a binder, however, if preferred you can use all-purpose flour instead if you're not gluten-free.
Make the falafels larger if you want to eat them as a burger, smaller if using in a wrap.
How to Eat Falafel
Traditionally, falafels are eaten in pitas with tzatziki sauce, but you can eat them any way you please!
Falafels are great:
Eat them however you want!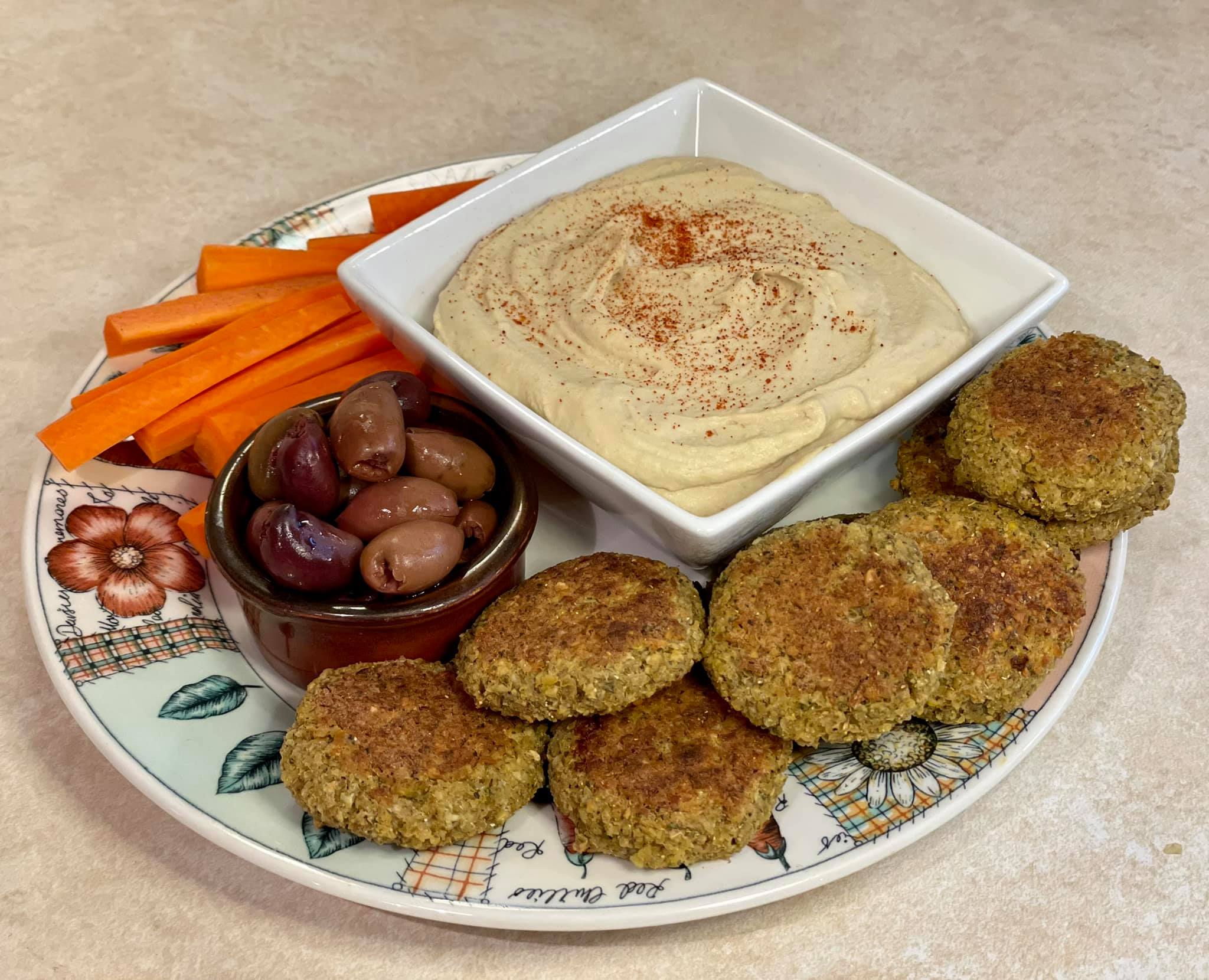 Easy Falafel Recipe
This easy falafel recipe is gluten-free, vegan, and so easy you'll want to make them every week or every day!
Print Recipe
Pin Recipe
Rate Recipe
Ingredients
1

can

chickpeas, drained & rinsed

2

garlic cloves, minced

1/4

cup

onion, diced

2

tbsp

chopped parsley, fresh or dried

1

tbsp

chickpea flour

or all-purpose flour if not gluten-free

1

tsp

baking powder

1

tsp

groud cumin

1

tsp

ground coriander

1

tsp

salt

1/4

tsp

black pepper

oil for frying (optional)
Instructions
Combine all ingredients except for oil (if using) in a food processor and process until mixture is blended, but still course. Do not over process.

Form mixture into balls, about 2" in diameter. Leave as balls if frying, if steaming, lightly flatten into small burger shape.

To steam:

Spray skillet with cooking oil or omit to make them whole food plant-based. Add falafel to pan, cover, and steam on medium heat for about 15-20 minutes, browning on each side.

Keeping the temperature lower will allow the falafels to steam and cook throughly and brown the outside without burning.