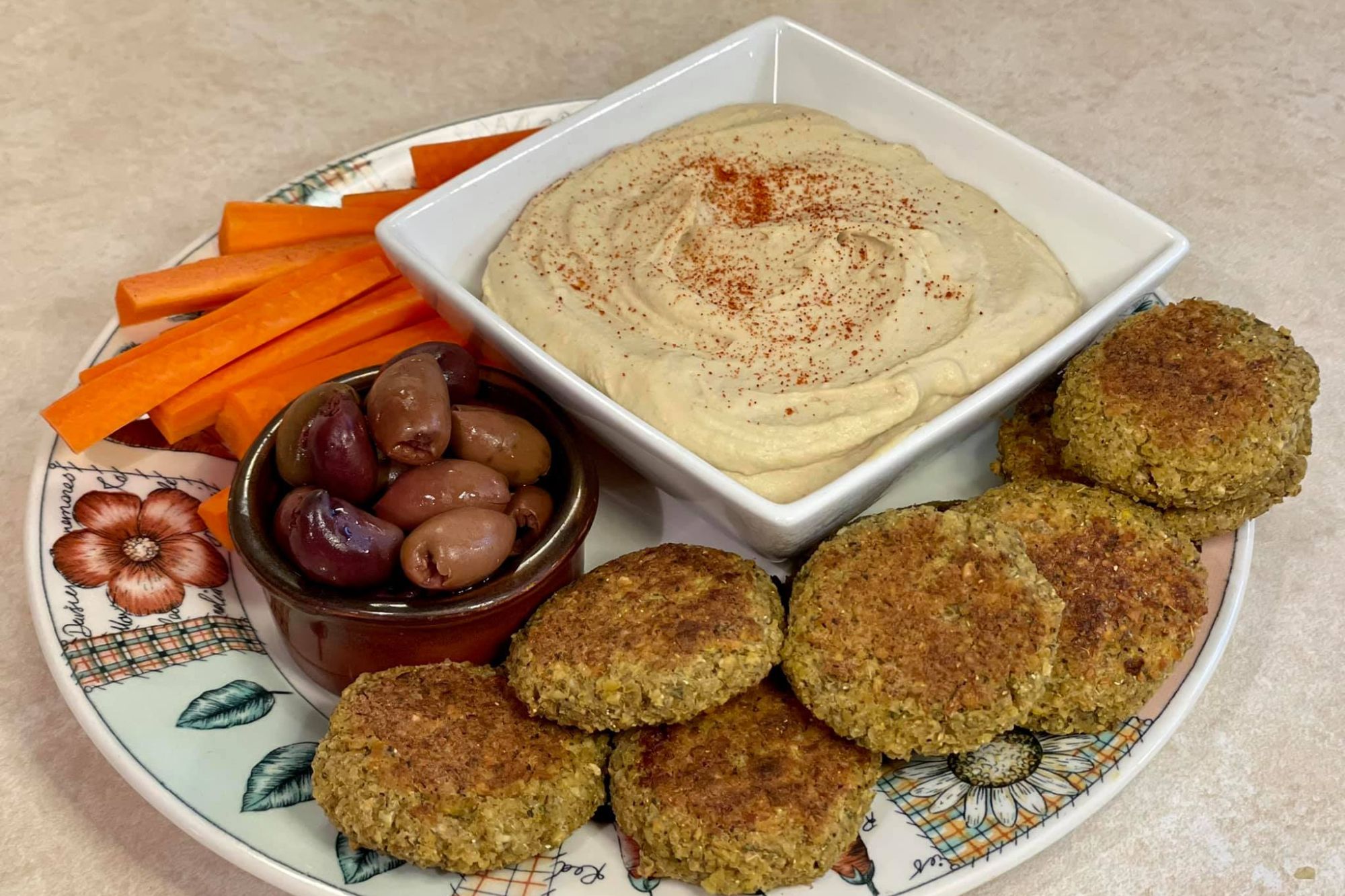 Hummus … a vegan's best friend!
This hummus recipe is easy, so creamy, and delicious! While you can buy hummus at any grocery store, nothing beats the taste of homemade hummus!
How to Make Creamy Hummus
The secret to a creamy hummus? Overcook the chickpeas with a bit of baking powder. The baking powder helps break down the chickpea skin which means you don't have to tediously remove each skin — making this recipe fast and easy!
Hummus Toppings
This recipe is for plain hummus. I like to keep my hummus plain and add toppings as needed. This way you can use the hummus for anything you want.
Hummus topping ideas:
Roasted red peppers
Diced olives & garlic
Chopped spinach & artichokes
Smoked paprika
Pinenuts
Oil-free Hummus Recipe
Looking for an oil-free hummus recipe? Simply omit the oil in this recipe and substitute it with additional water. It's just as delicious without the oil and my favorite way to eat hummus.
Eat with hummus with veggies, pita bread, in a wrap, as a dip for falafel, or with a spoon!