Vegan White Bean Soup with Pasta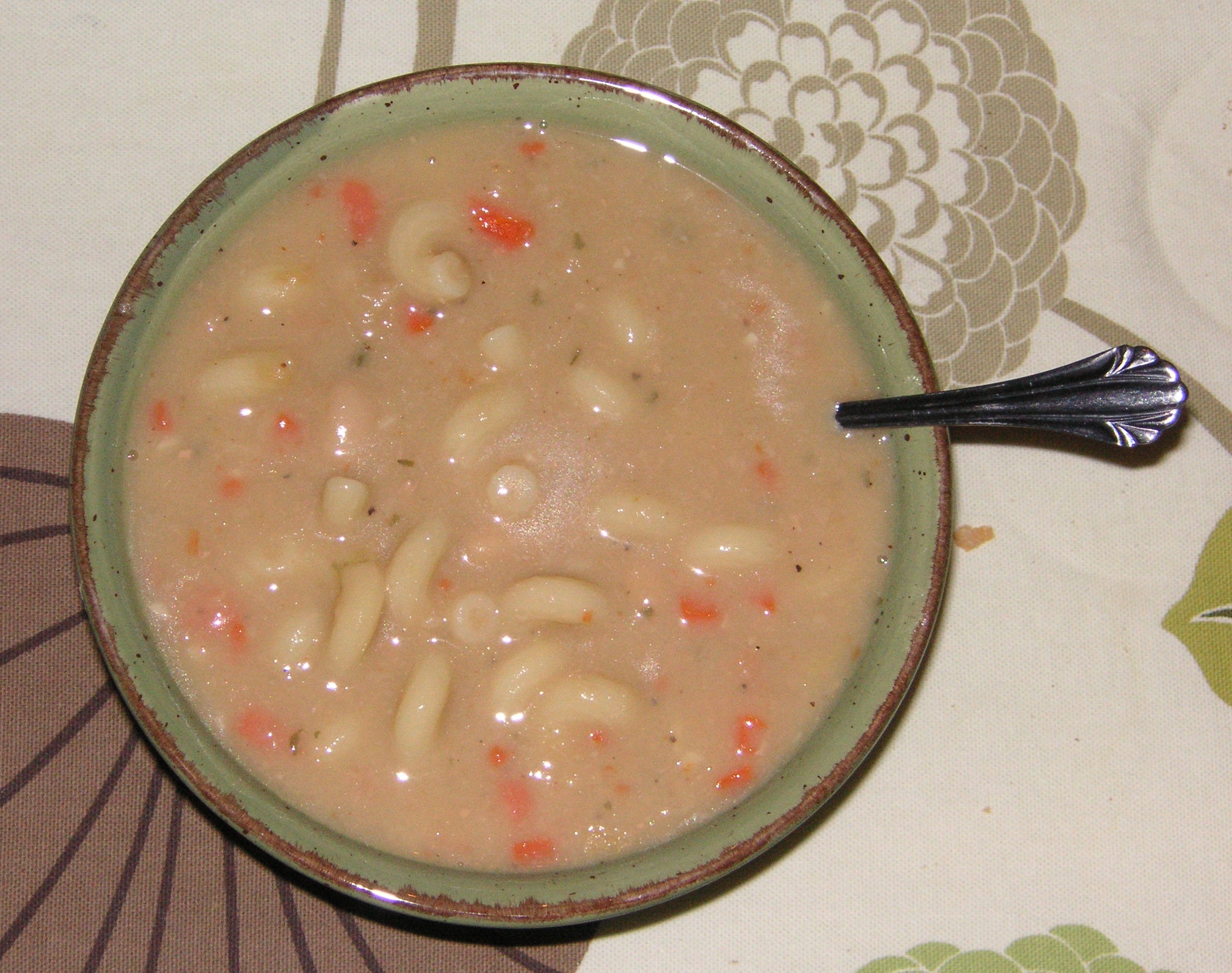 With it's warm, thick broth, this vegan bean soup is easily going to become one of my favorite soups. I just finished dinner and I'm already looking forward to the leftovers at lunch. Serve with warm french bread.
Ingredients:
2 – 15 oz cans Cannelli beans
4 oz. cavatappi or spirali pasta
1 large carrot, diced
6 cups vegan "chicken" broth (I like Edward & Sons No-Chickn Cubes)
2 tsp olive oil
2 garlic cloves, minced
2 dashes smoke flavor, mesquite
1 teaspoon dried parsley
Salt & fresh ground pepper to taste
Directions:
1. Heat olive oil on low heat in small pan. Saute garlic and for 4-5 minutes. Do not let it burn or become too brown or it will be bitter.
2. Meanwhile, drain and rinse beans. Combine 1 can beans plus, 4 cups broth, and carrots in large saucepan. In blender add 1 can beans and 2 cups of broth, blend until smooth. Add puree to saucepan, bring to boil.
3. Add pasta to soup and return to boil until desired consistency.
4. Add 2 dashes of smoke flavor, parsley, and salt & pepper to taste.