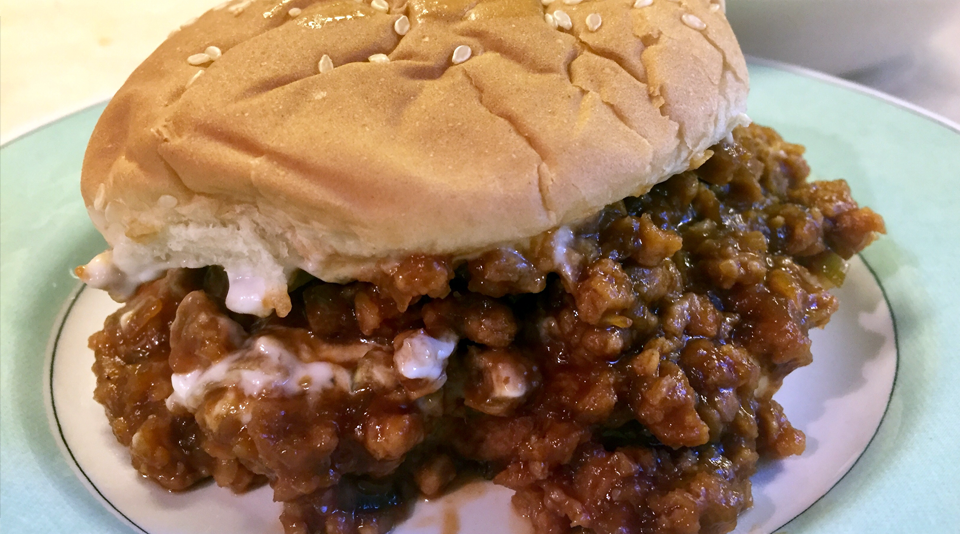 Vegan Sloppy Joe's
Growing up in the Midwest, we ate Sloppy Joe's a lot! They were one of my favorite sandwiches and my mom made them a lot, especially for parties and potlucks and they were always a hit! My mom handed down her Sloppy Joe's recipe and we still make them all the time except now we make them vegan. They're still a hit at potlucks and much healthier than the meatier version!
They can be made with either Gardein Beefless Crumbles or lentils depending on your taste. And, you can make these vegan Sloppy Joe's in a crockpot to take a long with you, just make sure to keep it on low so the sauce doesn't burn! Eat them on a bun with vegan mayo and pickles or topped with vegan coleslaw!
Ingredients
3/4 bag of Gardein Beefless Crumbles or 1 lb bag of lentils
1 cup catsup
1 tbsp. mustard
1 1/2 tsp salt
1 tbsp vegan worcestershire sauce
2 tbsp vinegar
4 tbsp lemon juice
3 tbsp brown sugar
1/2 cup water
1/2 cup celery, diced
1/4 cup onion, diced
1/4 cup green pepper, diced
Directions:
If using lentils, cook according to package directions. Meanwhile, combine all ingredients except crumbles or lentils in a large pan and simmer until thickened 10-15 minutes. Add Gardein crumbles or cooked lentils to sauce and mix well. Cook a 5-10 additional minutes if using Gardein Beefless Crumbles to warm them.