Vegan Honey Mustard Recipe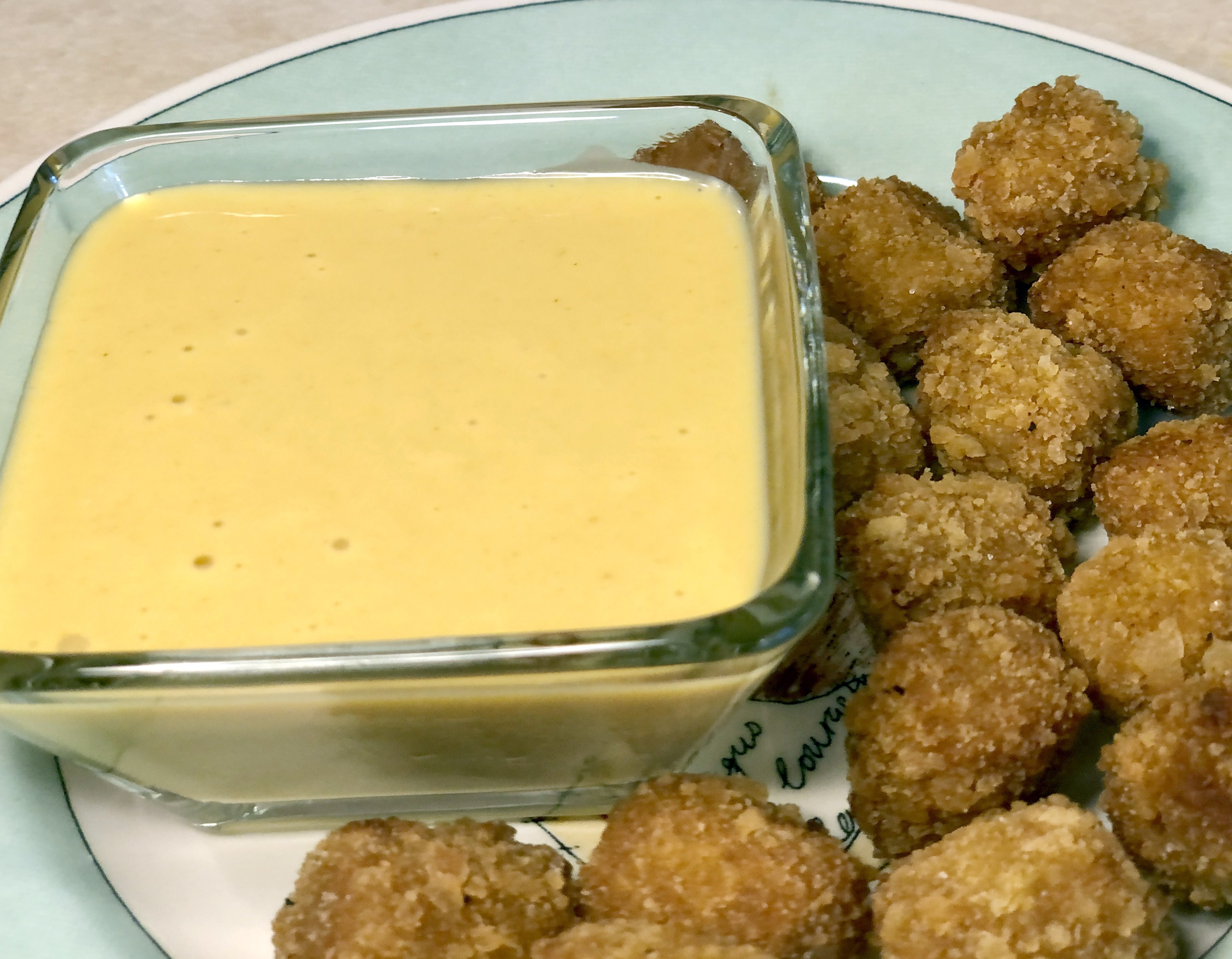 I never liked honey mustard sauce until I became vegan. A few years ago I tried Hampton Creek's Just Sweet Mustard Dressing and became addicted. I mean, buy 3 -4 bottles at a time addicted. Unfortunately, they took it off the market at the same time the Just Mayo, Just Ranch, and their other dressings disappeared. So, what's an addicted vegan to do when one of their favorite products is no longer being sold? You create your own!
This Vegan Honey Mustard recipe was inspired by traditional honey mustard dressings except that it uses vegan mayo in place of nonvegan mayo and maple syrup instead of honey to make it vegan-friendly.
It can be eaten right away but gets a little creamier if you refrigerate it overnight.
Whip up a batch and try it the next time you make vegan nuggets, breaded mushrooms, or as a dip for soft pretzels!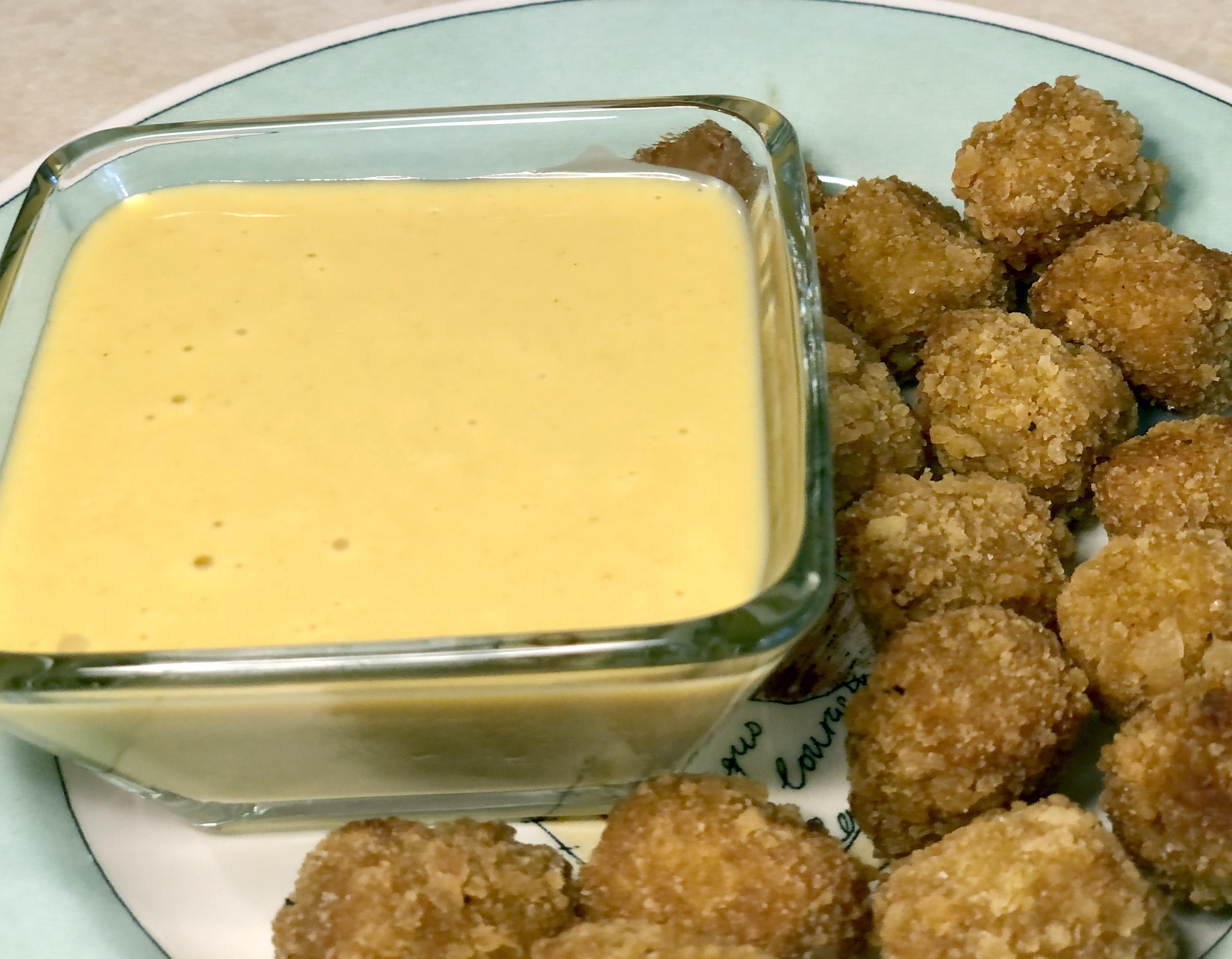 Ingredients
1

cup

vegan mayo

4

tbsp

dijon mustard

2

tbsp

yellow mustard

3

tbsp

pure maple syrup

1

tsp

lemon juice
Instructions
Whip all ingredients together in a bowl. Cover and refrigerate overnight.