Vegan Grilled Cheese Sandwich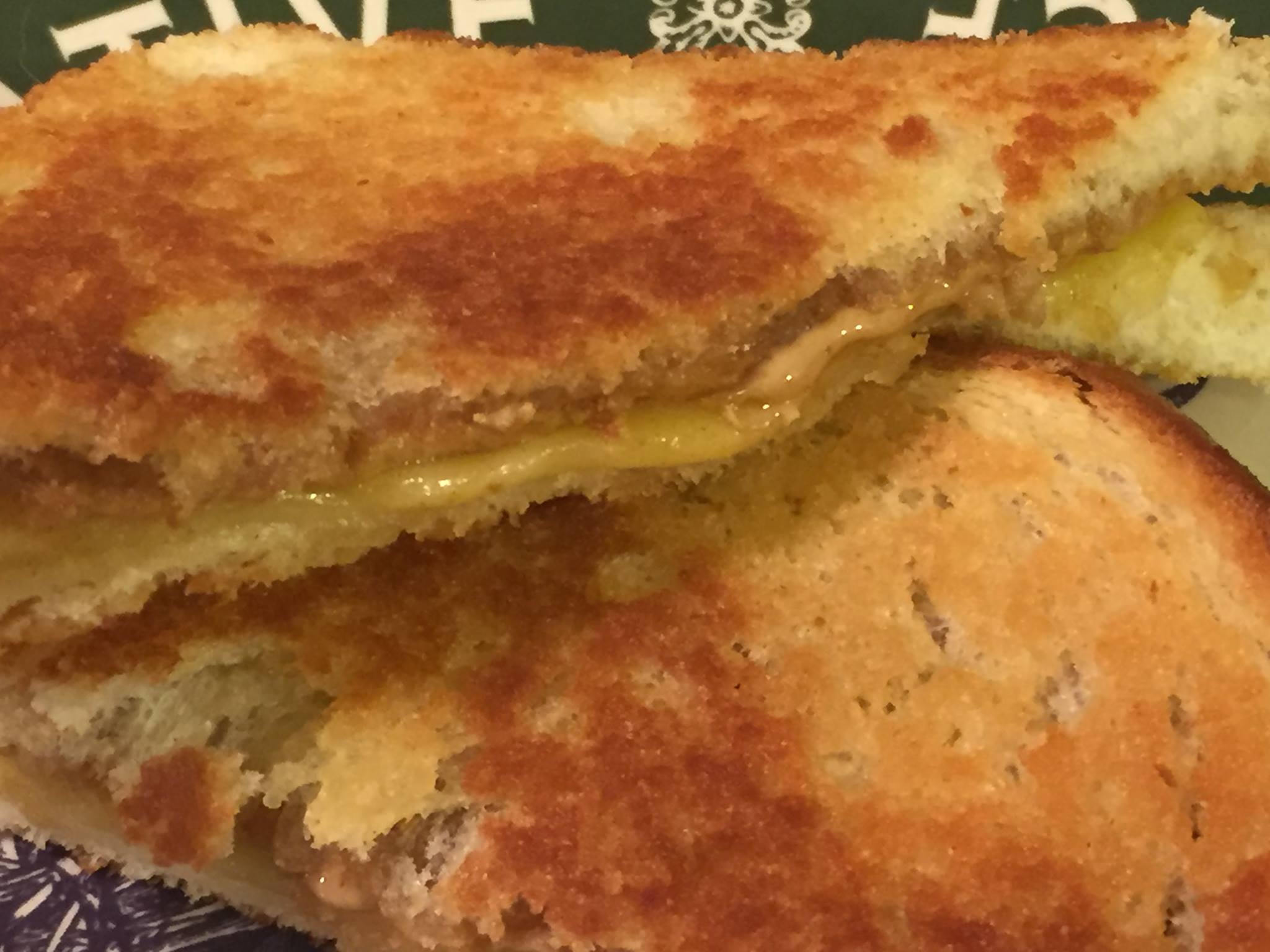 Vegan Grilled Cheese with Peanut Butter
While in the midst of our home improvements, a pipe on our well pump corroded. We don't know how long it was busted, but by the time we noticed it, the well pump closet was a mess and the carpets in one of the rooms in our basement was more like a lake! So, we've been dealing with this for the past few weeks, and tomorrow we finally get our carpet replaced! Yay for all new carpet, boo for all the extra work involved! And, now that we're getting new carpet in the basement, we thought it would be nice to replace our basement windows and the basement door. So much for getting our house back in order anytime soon!
With all of the work being done, cooking is still not high on my to do list. We've had very little time to really make anything and have been surviving on grab and go foods and anything fast. So, this is less of a recipe and more of a 'this is what I've been eating post'. But I highly recommend trying it!
Every since I was little (my pre-vegan days), my mom would make me grilled cheese and peanut butter sandwiches. As far as I know, I'm the only one who has ever had this combination of foods. I have yet to meet anyone else who is lucky enough to have tried this. It does sound like a weird combination, I know! I thought my days of a really good grilled cheese and peanut butter sandwich were over, that is until I found Field Roast's vegan Chao "cheese" slices. They are by far the best vegan cheese I've ever had! Seriously so good that I'll eat it straight out of the package. And, they make the best ever grilled cheese and peanut butter sandwiches! Welcome back GC&PB, get in ma belly!
Trust me, give it a try. The peanut butter gets all ooey, gooey, warm and melty and complements the cheese perfectly!
And there's only 4 ingredients – bread, butter, cheese, and peanut butter. Easy!
If you try it, let me know what you think! And, if you've been lucky enough to have had this before, let me know so I know I'm not alone!