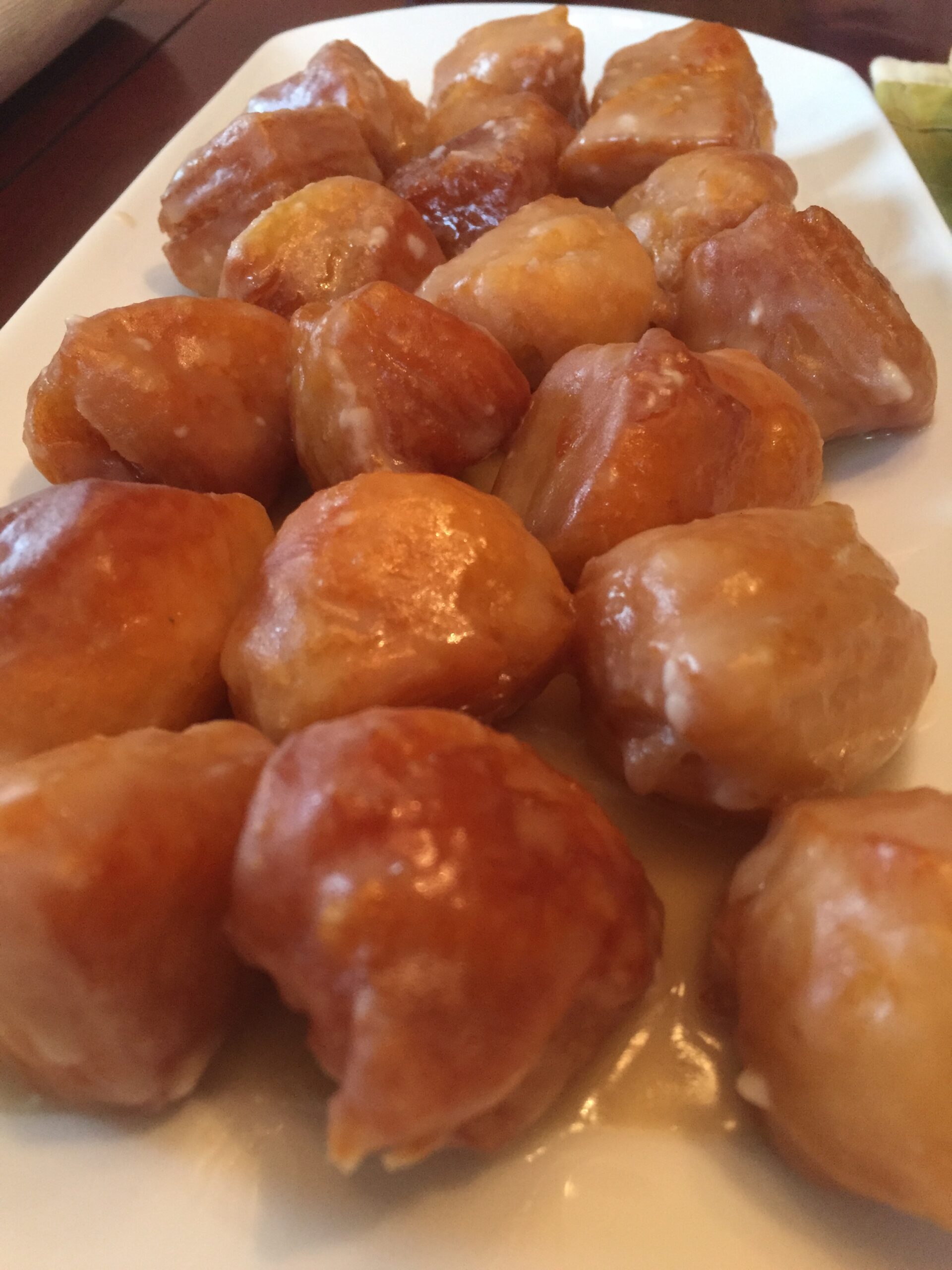 Vegan Donut Holes Using Store-Bought Biscuit Dough
Transitioning to a vegan lifestyle doesn't mean you have to miss out on your favorite sweet treats. From the plant-based novices to the vegan veterans, almost everyone loves donut holes! These little morsels of joy are just the right blend of convenience, simplicity, and of course, flavor. Plus, since we're using storebought biscuit dough, we're keeping it easy!
What Store-Bought Biscuit Dough is Vegan?
The primary ingredient that makes this recipe a breeze is store-bought vegan biscuit dough. Yes, it's a real thing! Several biscuit dough brands on the market are accidentally vegan! Pillsbury Grands! Southern Homestyle Buttermilk Biscuits and Pillsbury Flaky Layers Buttermilk Biscuits are free from dairy or animal byproducts. Also, Annie's Organic Flaky Biscuits are a fantastic vegan option as well. You'll typically find these in the refrigerated section at most large grocery stores. But remember, it's always important to double-check the ingredients list on any store-bought dough to ensure it meets your dietary requirements.
How to Make Vegan Donut Holes
Now, the magic truly lies in the transformation of the biscuit dough into golden, glazy donut holes. A homemade vegan glaze—crafted from a simple mix of powdered sugar, almond milk, and a splash of vanilla extract—adds the perfect sweet touch. With a swift dip into this glaze, the donut holes become a sublime, sweet treat.
Whether you're looking for a quick dessert for family gatherings, an afternoon treat with your coffee, or a sweet breakfast alternative, these Vegan Donut Holes are the answer. Using baking hacks like this makes a vegan lifestyle more accessible and fun, and most importantly, it doesn't compromise flavor.
For those who are apprehensive about frying, these tasty treats can also be baked to perfection, offering a slightly different texture but the same delicious taste.
So, the next time your sweet tooth kicks in, remember these Vegan Donut Holes. Quick to prepare, straightforward, and oh-so-satisfying, they're proof that a plant-based diet can be diverse, easy, and incredibly delicious.
Ingredients:
For the Donut Holes:
1. 1 can of vegan biscuit dough (usually contains 8 biscuits)
2. Vegetable oil, for frying
For the Glaze:
1. 1 cup of powdered sugar
2. 2 tablespoons of almond milk (or any non-dairy milk of choice)
3. 1/2 teaspoon of pure vanilla extract
Instructions:
1. Prep your frying station: Fill a deep pot or saucepan with about 2 inches of vegetable oil. Heat over medium-high until the oil reaches about 350 degrees Fahrenheit. You can check this with a candy thermometer or just drop a tiny piece of dough into the oil. If it bubbles and rises to the top, your oil is ready.
2. Prepare the dough: Open your can of vegan biscuit dough and separate the biscuits. Each biscuit can be divided into 2 or 3 pieces, depending on the size of donut holes you prefer. Roll each piece into a ball shape with your hands.
3. Fry the dough balls: Carefully drop a few of the dough balls into the hot oil, making sure not to overcrowd the pot. Fry until golden brown, usually about 1 to 2 minutes per side. Remove with a slotted spoon and place on a paper towel-lined plate to drain and cool.
4. Make the glaze: While the donut holes are cooling, whisk together the powdered sugar, almond milk, and vanilla extract until smooth. If the glaze is too thick, add more milk a teaspoon at a time until it reaches your desired consistency.
5. Glaze the donut holes: Once the donut holes have cooled slightly, dip each one into the glaze, making sure to coat it thoroughly. Place on a wire rack to allow excess glaze to drip off.
6. Serve: Allow the glaze to set for a few minutes before serving. Enjoy your vegan donut holes as a sweet treat or snack!
Remember, frying should always be done carefully and under adult supervision. If you'd rather avoid frying, you could also bake these in a mini muffin pan at 375°F  for about 10-12 minutes or until golden brown. The texture will be a bit different, but they'll still be delicious!