Vegan Conchitas or Mexican Small Shells Recipe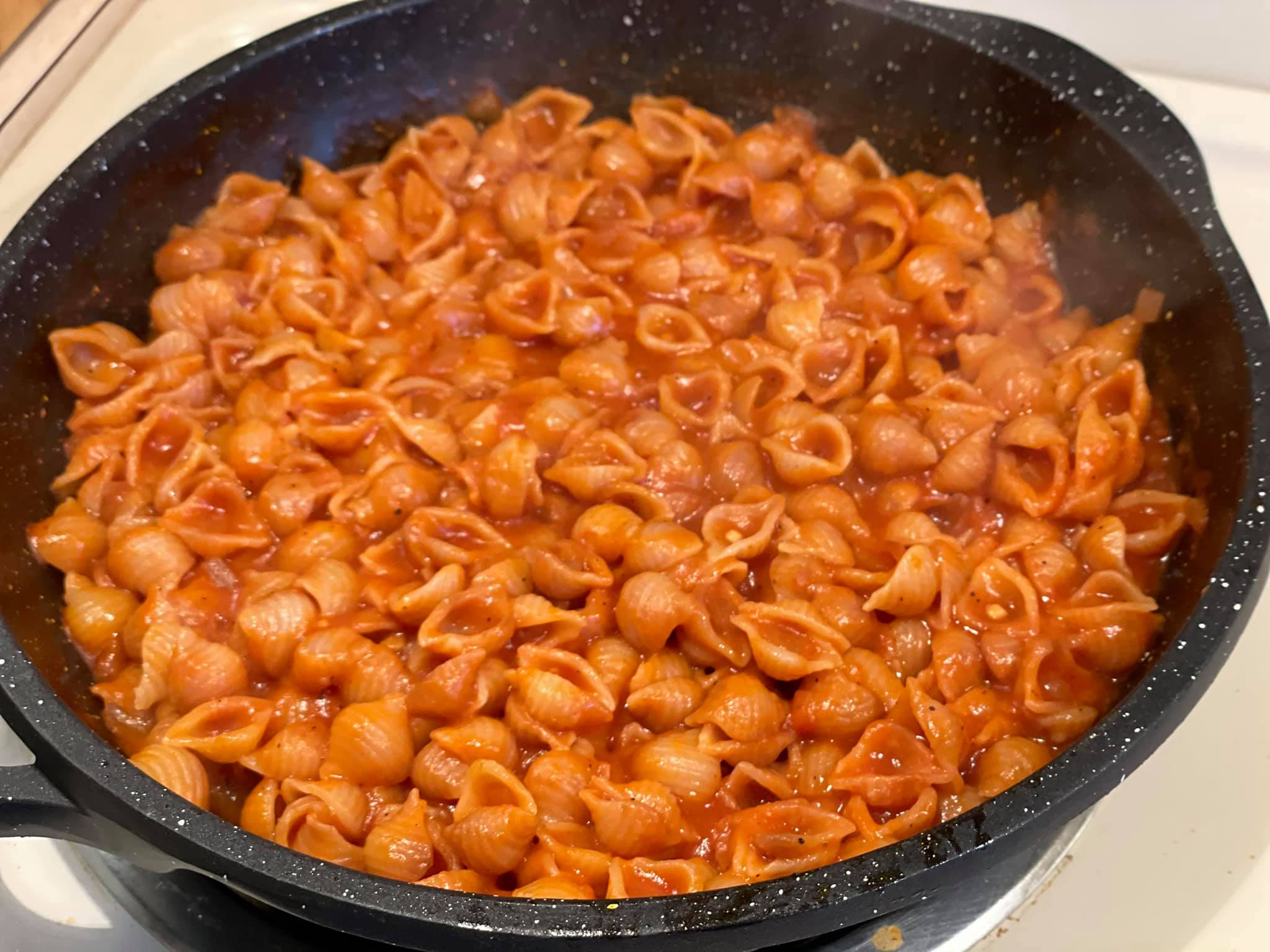 Although you can't tell by looking at me, I am Mexican. And, since I LOVE Mexican food so much I'm going to post another vegan Mexican food recipe! This one is an old family favorite. Maybe I should change the name of the blog to Easy Not Queso-y!
Before my grandma stopped cooking she used to make Conchitas all the time for almost every family gathering! Conchitas mean "small shells" in Spanish and it's very similar to the Spanish rice recipe but it uses shells instead of rice! It's such a simple recipe with only a few ingredients and ooooh so good!
Make it a meal by adding diced carrots, peas, and vegan crumbles. Add extra broth and tomato sauce to turn it into a soup or eat it as a side dish.
Ingredients:
No-Stick Cooking Spray
1/4 small sweet onion, finely diced
1 clove garlic, minced
1/2 box small or medium shell pasta (Use Tinkyada mini shells for gluten-free)
3 cups Water
1 can 8 oz tomato sauce
1 cube Vegan Bouillon Cube Vegetable or Chicken Flavored. I preferEdwards & Sons Not-Chik'n Bouillon (find it at Krogers, specialty stores, or order on their web site.)
Salt & Pepper to taste
Directions:
1. Generously spray large, high-sided pan with non-stick spray. Add 1/2 box of uncooked shell pasta to pan and cook over medium heat, stirring continuously, until browned making sure not to burn the pasta.
2. The last few minutes of cooking the pasta, add diced onion and minced garlic and saute for 5 minutes over medium heat or until onion becomes translucent making sure not to brown or burn them or the pasta by stirring continuously and adding extra spray if needed.
3. Add the water, tomato sauce, and bouillon cube. Cover and bring to a boil, then reduce heat to medium and allow to simmer until pasta reaches desired consistency. You can add more water, 1 cup at a time, if needed. I like my pasta with little sauce so I cook mine down more. My family likes to have extra sauce on theirs so they cook it less. Your choice!
4. Salt & pepper to taste