How to Celebrate World Vegan Day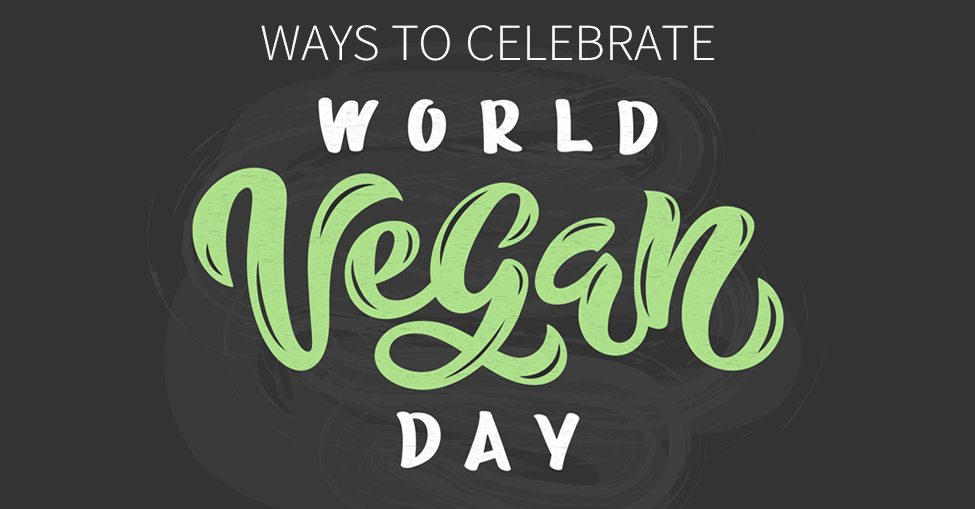 Happy World Vegan Day!! You may not know, but November 1st is World Vegan Day and the start of World Vegan Month.
What is World Vegan Day?
World Vegan Day was first celebrated on November 1, 1994, to commemorate the 50th anniversary of The Vegan Society and the word "Vegan" coined by Donald Watson. Today, it's a day to raise awareness about the many benefits of a vegan lifestyle as well as bring to light the harsh treatment that food and dairy animals endure in factory farming and slaughter.
The benefits of a vegan lifestyle include:
reduces animal suffering
saves the planet — animal agriculture is one of the leading contributors to greenhouse gases
lowers risk of heart disease, rheumatoid arthritis, and certain cancers
protects your heart — reduces cholesterol and your chance of a stroke or heart attack
reduces your risk of diabetes
How to Celebrate World Vegan Day
Go Out to Eat
Whether you're vegan, vegetarian, or just want to explore the ethical, environmental, and health benefits of a vegan lifestyle, Fort Wayne has you covered! Stop at one of our many vegan and vegan-friendly restaurants for some delicious food you'd never know was vegan. Fort Wayne is home to 2 all-vegan restaurants — Loving Cafe & Savery Vegan Grill as well as over 30 restaurants with vegan options on the menu.
Big restaurant chains are even jumping on the vegan bandwagon. Both Red Robin and Burger King now offer Impossible burgers, Qdoba has Impossible crumbles, and Blaze Pizza has vegan chorizo as well as vegan cheese.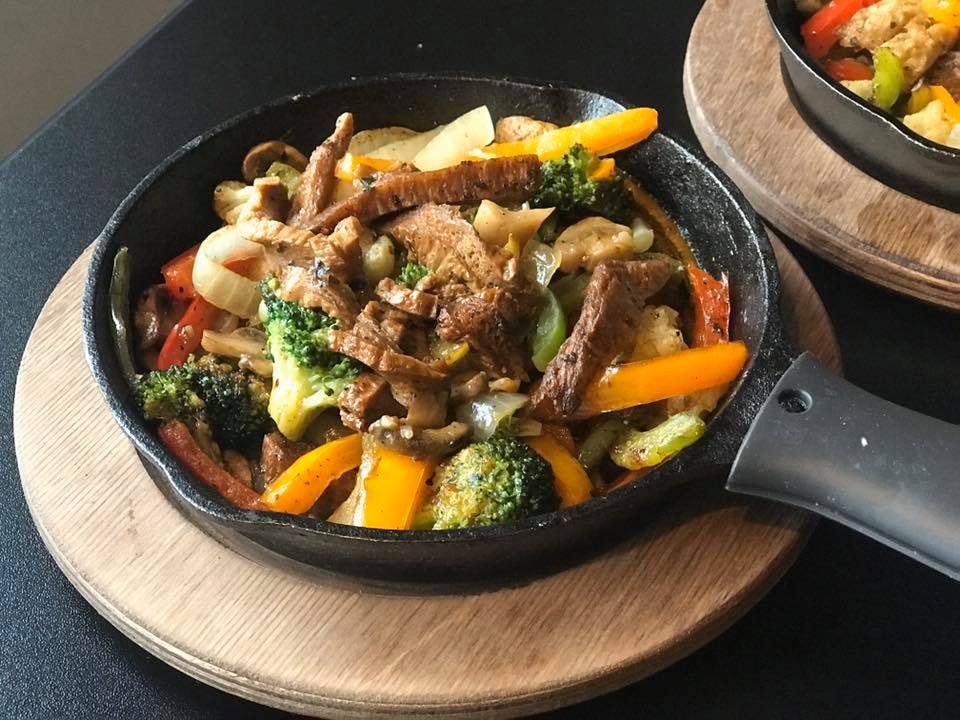 Celebrate World Vegan Day and Fajita Friday at Savery Vegan Grill today. They'll be serving up "chicken" or "steak" fajitas with veggies from 11a-8p.
Check out the Fort Wayne Vegan Dining Guide to find some great vegan options near you.
Add More Vegan Alternatives
We're leaving in a great time where there are vegan alternatives to almost anything animal-based. Instead of an omelet made with eggs, try Just Eggs. A great alternative that can be used for omelets, scrambled eggs, mini quiche, egg fried rice, and more! In baking, use Just Egg or try one of these Vegan egg substitutes:
1 tablespoon of flaxseed meal or chia seeds with 3 tablespoons of water
1/4 cup of pureed overripe banana
1/3 cup of unsweetened applesauce
Replace cow's milk with almond milk, cashew milk, or oat milk. There are even great substitutes for burgers, chicken, hot dogs, and more! Just visit your favorite grocery store to find a large selection of vegan alternatives.
Watch a Documentary
Make a movie night or day of it and sit down with a documentary to learn more about why people choose to eat plants over animals. Netflix and Amazon on Demand both have a large selection of vegan-related documentaries. You can even find some on YouTube.
For fitness buffs — Game Changers
For the animals — Earthlings (YouTube), Cowspiracy, Dominion, The Ghosts in Our Machine
For your health – What the Health, Forks Over Knives, Eating You Alive
For your religion – A Prayer for Compassion
Get Help
Are you ready to start a vegan diet but need some health? A Vegan Lifestyle Coach & Educator can help guide you through everything you need to know including how to cook without animal products, meal planning, how to deal with family situations (especially around the holidays), what supplements you need, and more.
You could also join a local group for support on your transition and to help you feel less alone in your new lifestyle.
Make a Game Plan for Vegan Restaurant Week
Local restaurants are gearing up with some great specials to help you celebrate World Vegan Month! Fort Wayne Vegan Restaurant Week runs November 4-10. Participating restaurants will be serving up some great all-vegan specials. Make a game plan so you don't miss any of the great food from 9 participating restaurants.
Whatever you do to celebrate World Vegan Day and World Vegan Month, it's the perfect opportunity to spread a little love to honor this cruelty-free lifestyle.