How to Eat Like a Vegan Gluten-Free King (or Queen)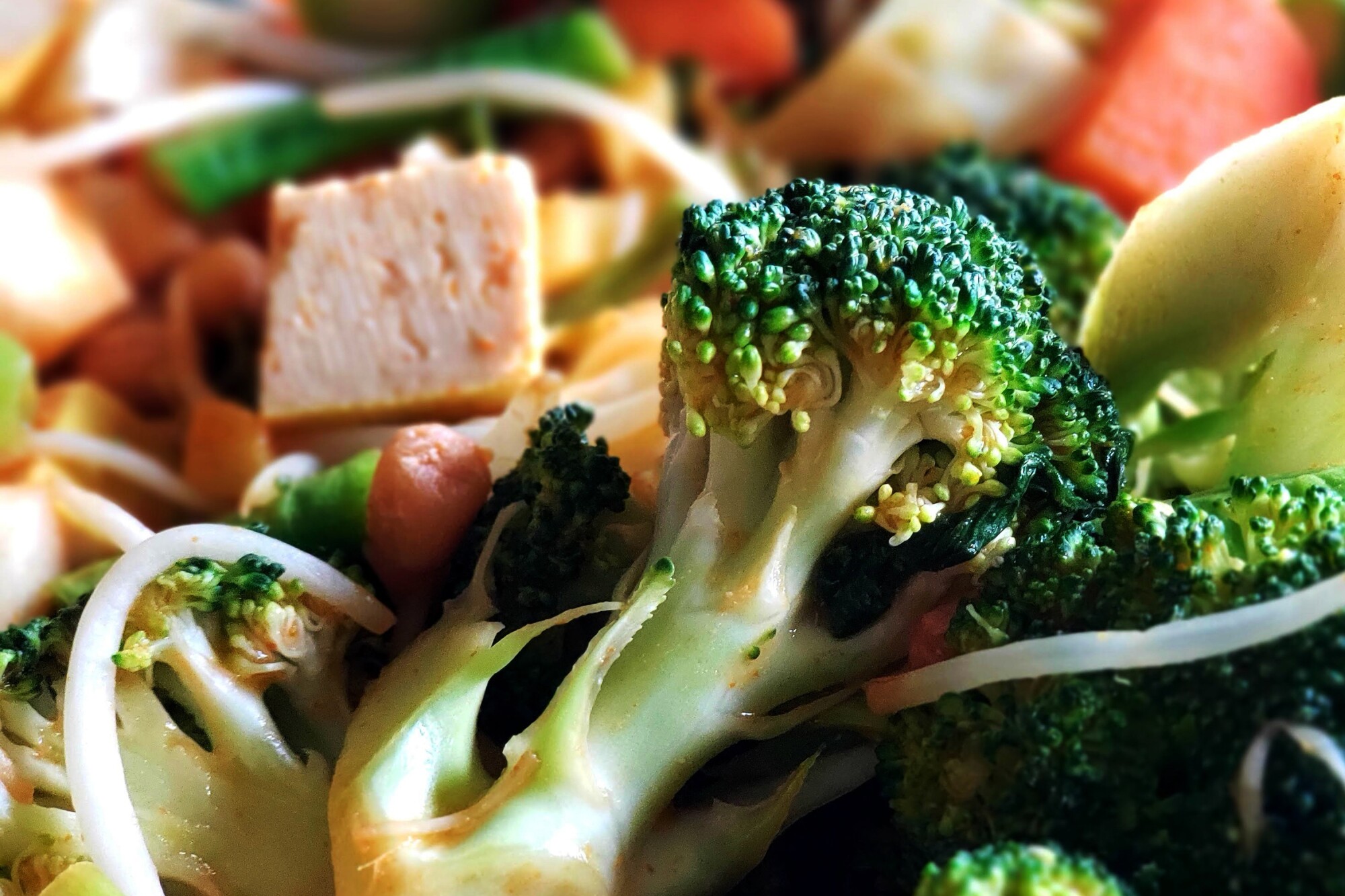 Did you know it takes over 2,400 gallons of water to produce one pound of meat?
From lowering your risk of heart disease to preserving our environment, there are plenty of good reasons to be vegan and eat healthier. Contrary to popular belief, eating vegan and being gluten-free can still be filling and delicious.
With some creativity and vigilance, you can whip up some seriously tasty food from the comfort of home, or stick to a vegan and gluten-free diet when you're out and about.
Blueberry Pecan Pancakes
Start your day off right with these vegan and gluten-free blueberry pecan pancakes.
Soaking flaxseed in warm water creates a healthy, fluffy alternative to eggs. Mix in some chickpea flour, baking powder, salt, maple syrup, and a little water. Then add blueberries and pecans, lightly brown in a skillet, and top with vegan butter and some mixed berry syrup.
Once you take your first bite, you'll know why this crowd-pleaser is such a big hit.
Bean Burrito Bowls
Burrito bowls are simple to make, easy to eat, and pack a flavorful punch.
A winning combo: generous scoops of fluffy yellow rice, creamy black beans, grilled corn, chunky guacamole, fresh salsa, and shredded lettuce. Garnish with fresh cilantro for an herbaceous pop.
You can easily add more healthy ingredients to elevate the dish. Shredded kale, roasted peppers, chopped spinach, pickled red onions, and a drizzling of some luscious vegan chipotle cheese sauce will take your burrito bowl to the next level.
You can also ditch the fork and wrap everything up in gluten-free tortillas.
Flame-Grilled Veggie Burgers
Eating vegan and gluten-free doesn't mean you have to sacrifice time at the grill.
Veggie burgers are delicious and only require some simple mixing. They're also super versatile: you can mix in just about any grains, legumes, and vegetables that your heart desires.
Worried about veggie burgers sticking to your grates? Good news: copper mats will stop that from happening. Laying down a copper mat over the hot grates of your grill will allow for even cooking and infuse your burgers with smoky goodness.
Stick them in a lettuce wrap for a nice crunch and some extra greenery.
Jambalaya
Vegan jambalaya hits all the marks: bold, savory, and easy to prepare.
Chop up some sweet potatoes, bell peppers, mushrooms, green beans, onions, and garlic. Cook them in a pot with some olive oil and add Creole seasoning. When vegetables are browned, add vegetable broth and simmer. Stir in canned tomatoes, season to taste with salt and pepper, and add rice.
Simmer until rice is cooked, add a splash or two of your favorite hot sauce, and enjoy.
More Options
If you're dining out, scan the menu for vegan and gluten-free options.
If nothing's available, ask if a meal can be tailored to meet your needs. As diet trends shift and people eat healthier, more restaurants are offering vegan and gluten-free options, including customized meals.
Vegan and Gluten-Free
As you can see, a vegan and gluten-free diet can be exciting and delicious. Best of all, it's great for your health and respects our environment.
Keep in mind that all of these dishes can be specially made to suit your own preferences. Think of them as a springboard to launch you into new worlds of flavor.
If you found this helpful, feel free to explore the rest of our site for more recipes, meal plans, and information about our services.
You can also connect with us and let us know how we can meet your needs.