Easy Vegan Thanksgiving Recipes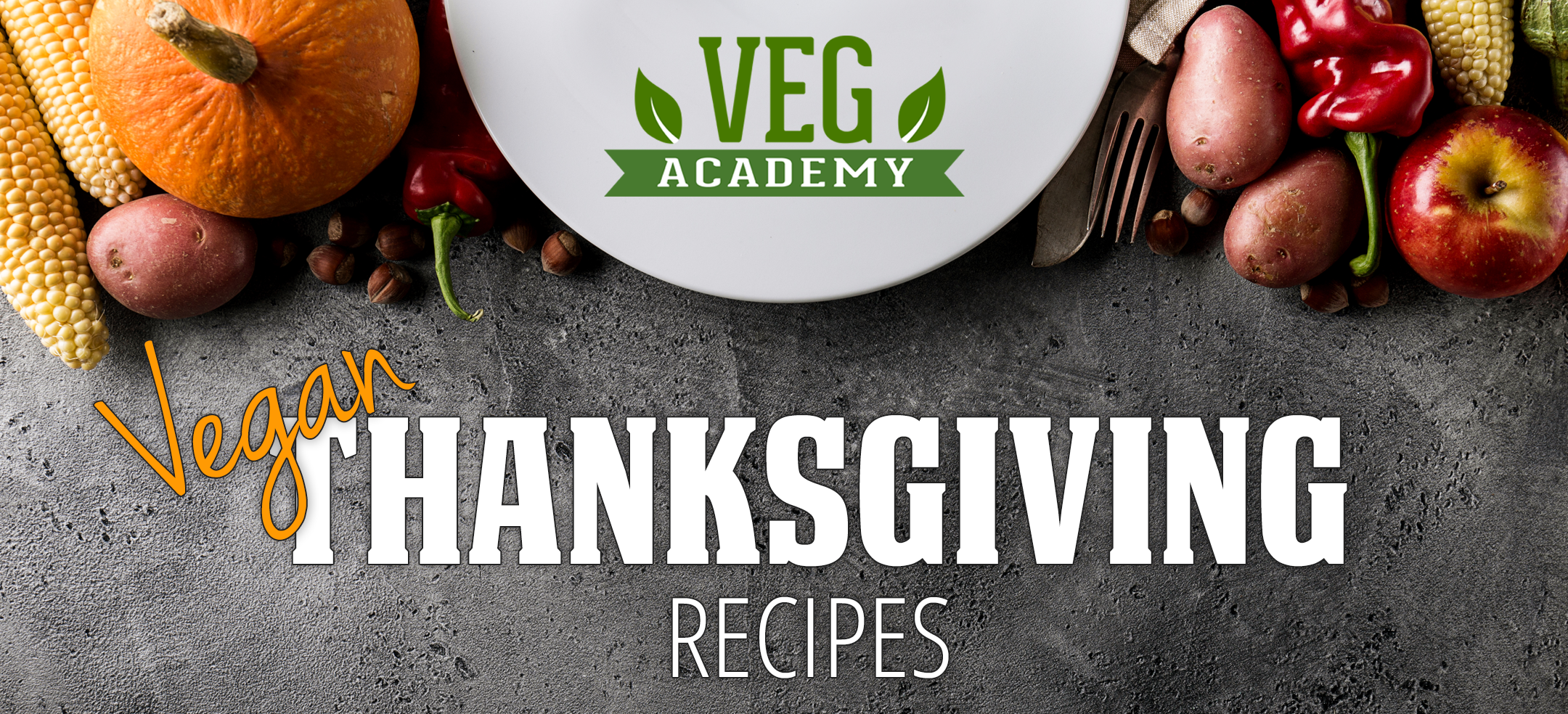 I can't believe it's already November and only a couple of days away from Thanksgiving. I've had an amazing year as a Certified Vegan Lifestyle Coach & educator and I'm so thankful to have been able to help so many people make the transition to a vegan lifestyle!
Over the past couple of weeks, I've had a lot of people ask me what vegan Thanksgiving foods I'll be eating this year. Since I'm helping to host the first Tofurky Trot in Fort Wayne on Thanksgiving morning, I've cut my list down a bit from what I'd normally make. Here's what I'll be making to take to Thanksgiving with my family.
Mashed Potatoes with Gravy
Green Bean Casserole
Kale/Chickpea Salad with Cranberry Pear Balsamic
Dressing – Using Pepperidge Farms Herb Seasoned Stuffing
Chocolate Pudding Pie
Store-bought Blueberry Pie
Well, I thought I was cutting it down until I wrote it all out!
Eating vegan on Thanksgiving is so easy and only requires a few tweaks to some meals like using vegan milk & butter in mashed potatoes instead of cow's milk & butter. While I do have some of my Thanksgiving recipes online, I thought I'd share a PDF that you can download and have handy while cooking. It includes recipes for my delicious Chickenless Noodles, Green Bean Casserole, Broccoli Quinoa Casserole with Dressingand even a vegan Pumpkin Pie Recipe! All of these are veganized from traditional
[trx_button type="square" style="default" size="medium" color="#FFFFFF" bg_color="#FC9715″ align="center" link="https://thevegacademy.com/wp-content/uploads/2019/11/vegan-thanksgiving-recipes-1.pdf" popup="no" top="inherit" bottom="inherit" left="inherit" right="inherit"]Download Vegan Thanksgiving Recipes[/trx_button]
Kale/Chickpea Salad with Cranberry Pear Balsamic
I don't really have a recipe for my Chickpea Kale Salad as I usually just throw it together. It came about a few years ago when after my 3rd Thanksgiving that year, I just really wanted some veggies. The ingredients are: chopped kale & romaine (or butter lettuce) mix, matchstick carrots, roasted sweet potatoes (seasoned with salt & pepper), rinsed & chickpeas (seasoned with salt & pepper), dried cranberries, sliced almonds, and a mix of equal parts olive oil and Cranberry Pear Balsalmic that I get locally from The Olive Twist. If you can't find one, just use a plain balsamic or any flavor that you think will work!
Chocolate Pudding Pie
My husband isn't usually a fan of desserts but he's always loved Chocolate Pudding Pies. When we went vegan, I veganized the recipe using an already vegan graham cracker crust filled with Zen's vegan chocolate almond milk pudding and topped with Reddi-wip Almond whipped cream.
Vegan Turkey Alternatives
If you something to replace the turkey, there are plenty of vegan turkey alternatives available at the grocery stores. Try a Tofurky Veggie Roast or "Ham", Gardein's Stuffed Turk'y, or Field Roast's Celebration Roast.
Whatever you eat this Thanksgiving, make it cruelty-free and give the turkeys something to celebrate!