Vegan Lasagna Rolls with Tofu Ricotta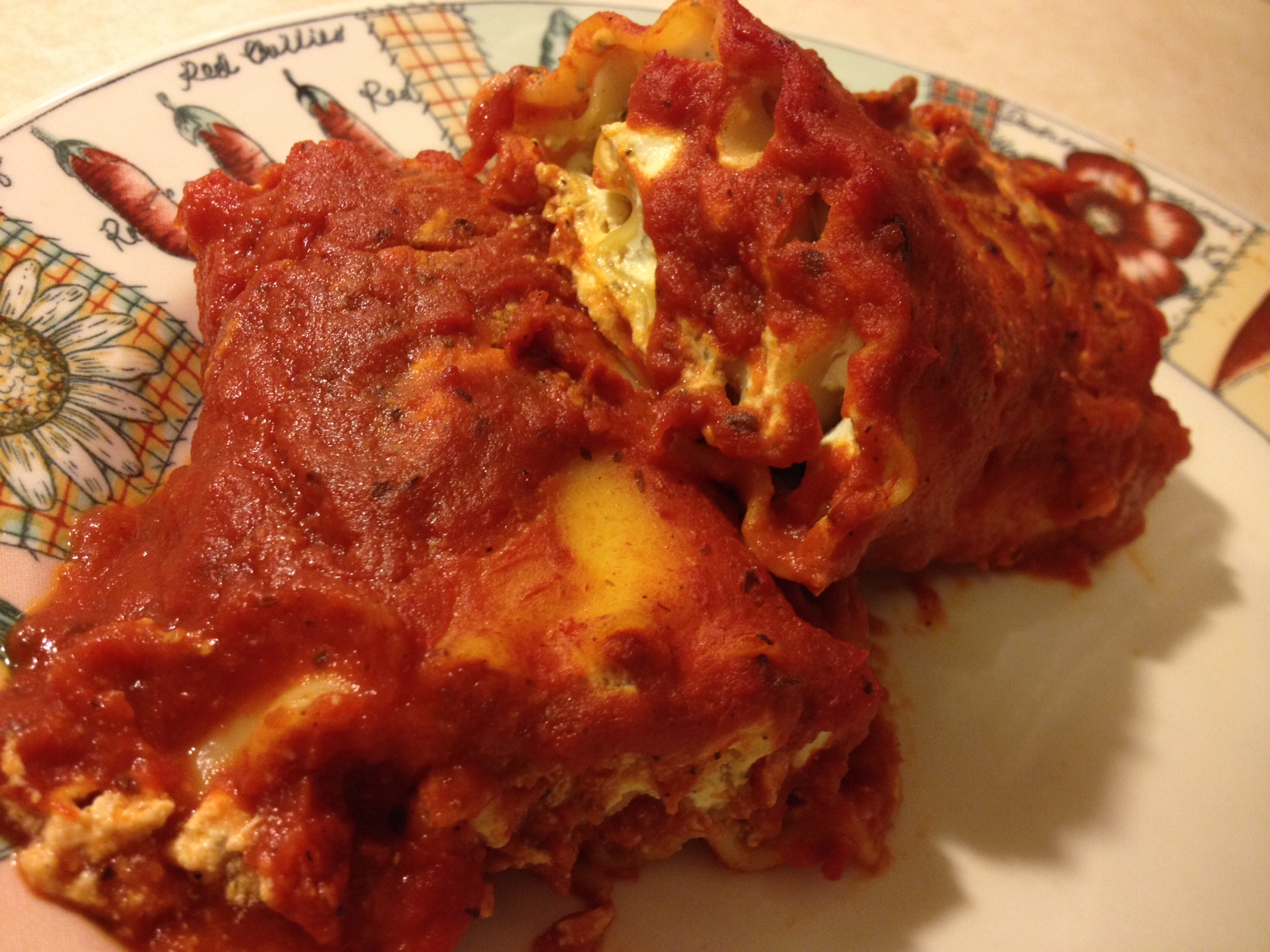 How to Make Easy Vegan Lasagna Rolls with Tofu Ricotta
Who says vegans can't enjoy lasagna? These vegan lasagna rolls, or lasagna roll-ups, using tofu ricotta cheese, make a vegan lasagna the whole family will love!
I like lasagna with veggies, the hubby likes his without… lasagna rolls makes it easy to please us both without having to make two separate pans!
Here I used zucchini and mushrooms, but you could also use spinach, chopped carrots, chopped broccoli, and/or chopped kale…or any of your other favorite veggies.  Just make sure to cook the veggies first! I cook mine using cooking spray with garlic, black pepper, oregano, and some of my vegan parmesan cheese.
Ingredients:
8 lasagna noodles, cooked according to package directions
1 jar of your favorite marinara sauce or homemade tomato sauce
1 recipe tofu ricotta (see below)
favorite cooked veggies (optional)
vegan parmesan cheese (optional)
Tofu Ricotta:
1 package firm tofu, drained
3 cloves garlic, minced
1/2 teaspoon onion powder
1 teaspoon dried basil
1 teaspoon dried oregano
1 teaspoon salt
1 teaspoon black pepper
2 tablespoons lemon juice
Directions:
Combine all ingredients for tofu ricotta in a food processor and pulse until the mixture is smooth.
Spread each noodle with 2 heaping tablespoonfuls of tofu ricotta. If you're using veggies, add them now. Drizzle some marinara sauce on top then starting at a short end, roll up each noodle.
Add a small layer of marinara sauce to the bottom of a shallow baking dish. Place lasagna rolls in a dish and pour the remaining sauce over the noodles. Bake in a 350-degree oven for 20 minutes or until heated throughout.  Sprinkle with vegan parmesan cheese (optional).