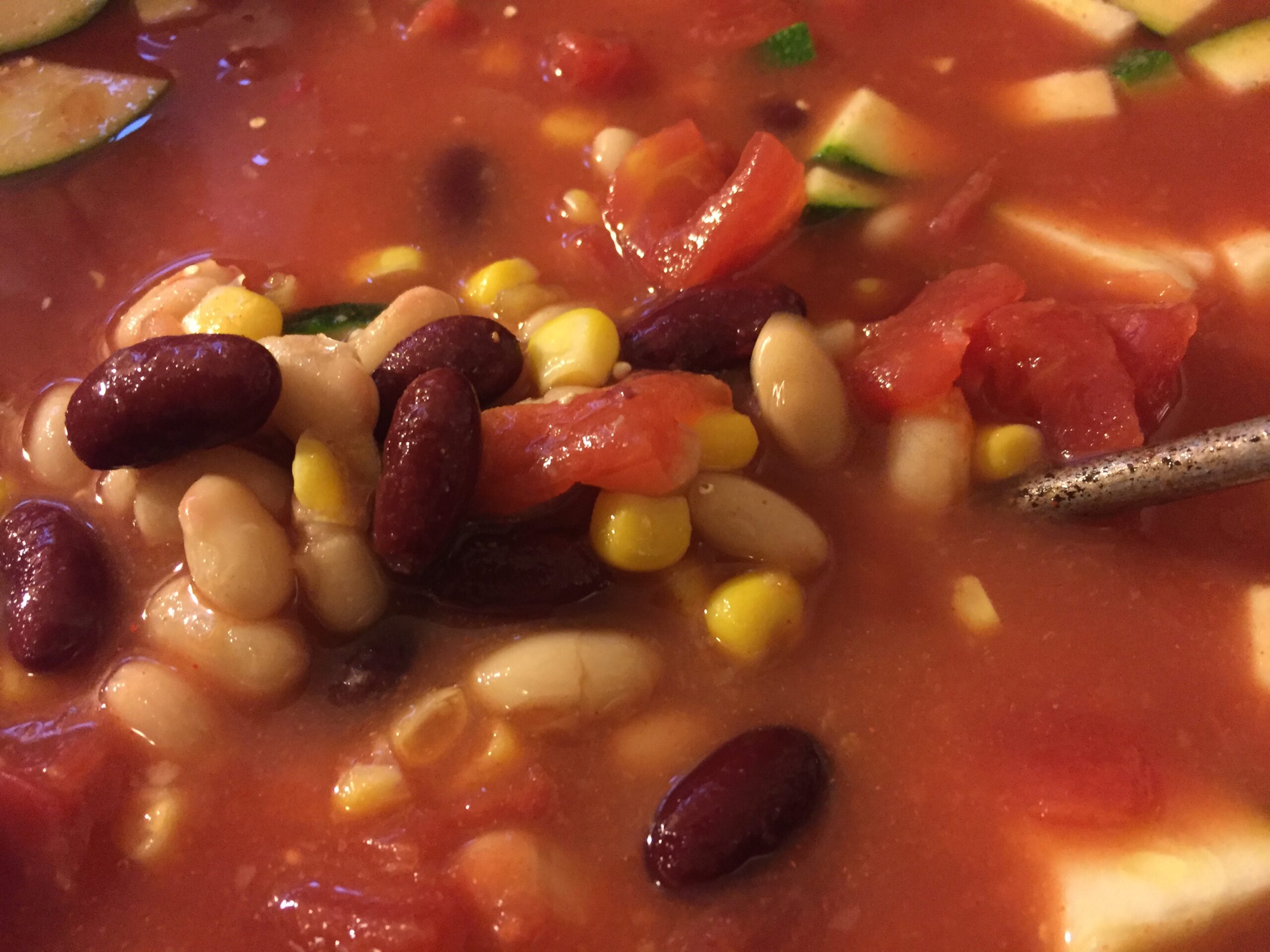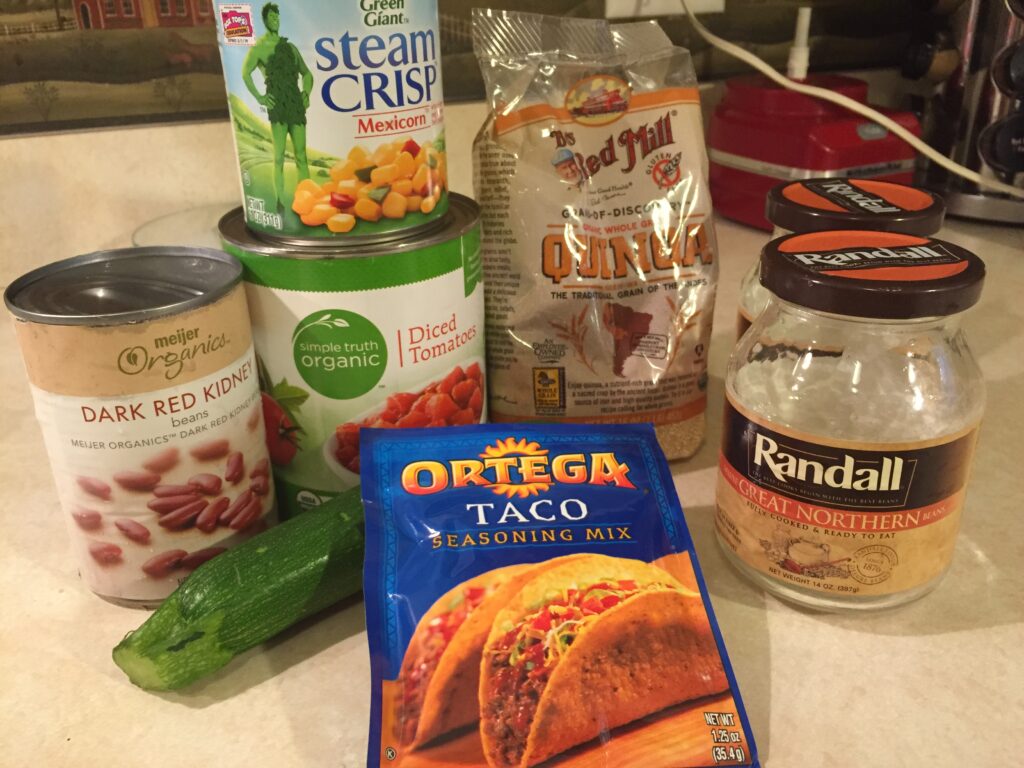 Wow! It's been a while since I've posted any recipes. I guess I've been a little busy lately. I've had a couple of companies over doing some home improvements and remodeling. With my hectic life, and working on a new weight loss program, I've really not had a lot of time to cook. However, tomorrow I invited some family over for lunch so was trying to decide what to make that was fast, easy, and something that everyone would enjoy, including my grandma who normally won't try my vegan food. I remembered a couple of years ago I made some taco soup to take over to my grandma's so my husband and I would have something to eat while the rest of the family ate Caldo (beef stew) (see my version of vegan caldo). I put some leftovers in a Tupperware and left it so my grandma would have something to feed my grandpa the next day and wouldn't have to cook.
My mom emailed me this the following day:
"Grandma just called all excited about your delicious taco soup. That's what they had for lunch and had just a small bit left over. She said she was giving Grandpa chili for supper and she was finishing the rest of the soup. Asked me if I got any or tasted it. Wants the recipe—said it was delicious and filling. She called specifically to tell me that and ask for the recipe. Told her you would be glad to hear that."
Win! So here it is, the easy, delicious, grandma-approved vegan taco soup:
1/2 (48 oz) jar great Northern beans- drained
1 can fiesta corn or Mexican corn (any corn with peppers) – do not drain
3 cups water
1 (28 oz) can of diced tomatoes – do not drain
1 (15 oz) can of kidney beans – drained
1 envelope taco seasoning mix – I like Ortega
1/4 cup quinoa or 1/2 cup of rice (Spanish rice would be really good in this soup!)
optional add-ins:
diced onions
zucchini
veggie burger crumbles
Mix all ingredients together and simmer for 20-30 minutes or until quinoa or rice is done and zucchini (if using) is soft. You can also throw it in the crockpot on low in the morning and come home to some warm, tasty soup!