Easy & Delicious Vegan French Toast Recipe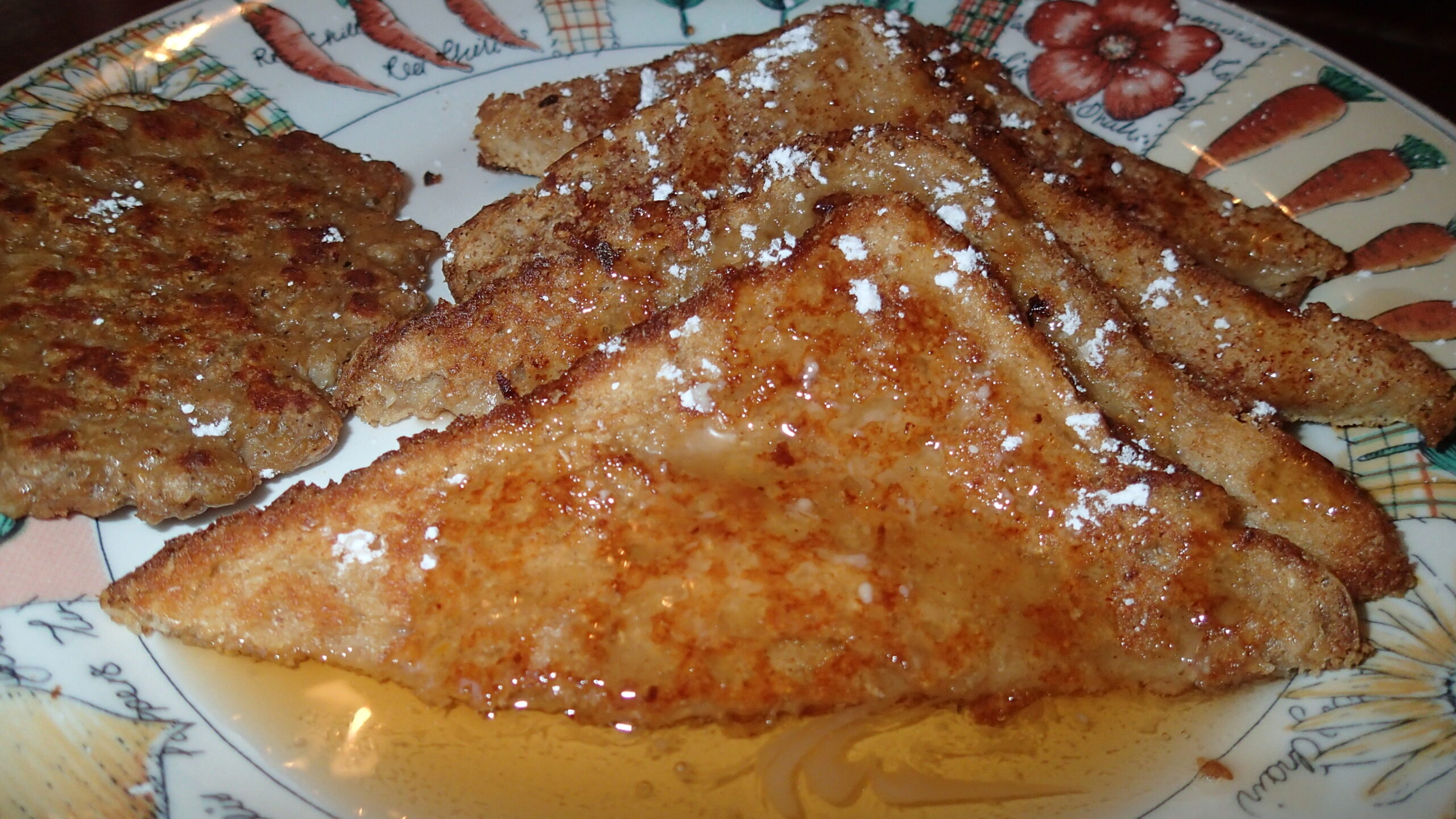 1 cup soy or rice milk (plain or vanilla)
1/4 cup flour
1 tablespoon brown sugar or maple syrup
1 teaspoon vanilla
1/2 teaspoon cinnamon
6 slices bread
vegetable oil cooking spray
Combine milk alternative, flour, brown sugar, vanilla and cinnamon in large, flat bottomed bowl or casserole dish. Mix until smooth. Dip bread slices into batter quickly, on both sides, do not let sit or they'll become soggy.
Spray skillet with cooking spray and cook over medium heat until golden brown, about 3 minutes. Flip and cook other side for another 3 minutes or until golden brown.
Top with favorite vegan butter, powdered sugar & syrup