Creamy Mushroom Cauliflower Soup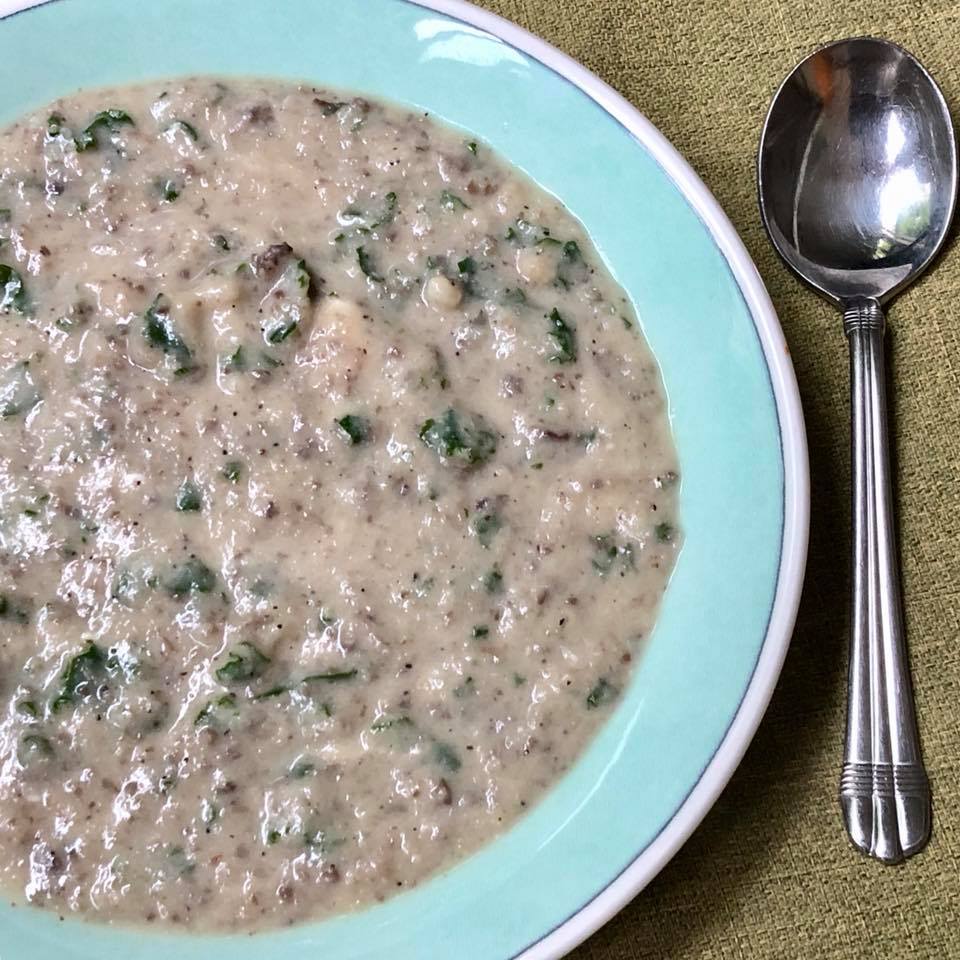 It's chilly today in Indiana so I decided to make soup. I've made cauliflower soup before but I was craving mushrooms so I decided to throw some in along with some kale. I also had some leftover cashew cream from my cauliflower eggz benedict so I add some of that too. If you want to save some time, you can leave out the cashew cream, it's great either way! I think this is my new favorite soup!
Ingredients:
2 cloves garlic, minced
1/4 cup Vidalia onion, minced
1 head cauliflower chopped into florets
1 8oz package of mushrooms
4 cups water
2 Edward & Sons No-Chick'n Bouillon Cubes
1/2 tsp black pepper
1 large kale leaf, chopped
2 tbsp cashew cream (optional) (recipe below)
Directions:
In a large saucepan, add 1/4 cup of water along with the garlic and onion and saute until soft, about 5 minutes. Add the cauliflower, mushrooms, water, bouillon cubes, and black pepper. Bring to a boil then reduce heat to medium and simmer until cauliflower is soft.
Let the soup cool a bit then pour 3/4 of it into a blender and blend until mostly smooth.
Transfer back to the saucepan with the remaining 1/4 of the soup and add the chopped kale and cashew cream, if using. Reheat and serve.
Cashew Cream:
3/4 cups cashews soaked overnight, drained
1/2 cup water
1/2 tsp lime juice
2 medium slices of jalapeno, seeds and spines removed
1/8 tsp salt
3-4 shakes of black pepper
Place all ingredients in a high-powered blender and blend until smooth.