Corn Casserole Recipe – Better Than Paula Dean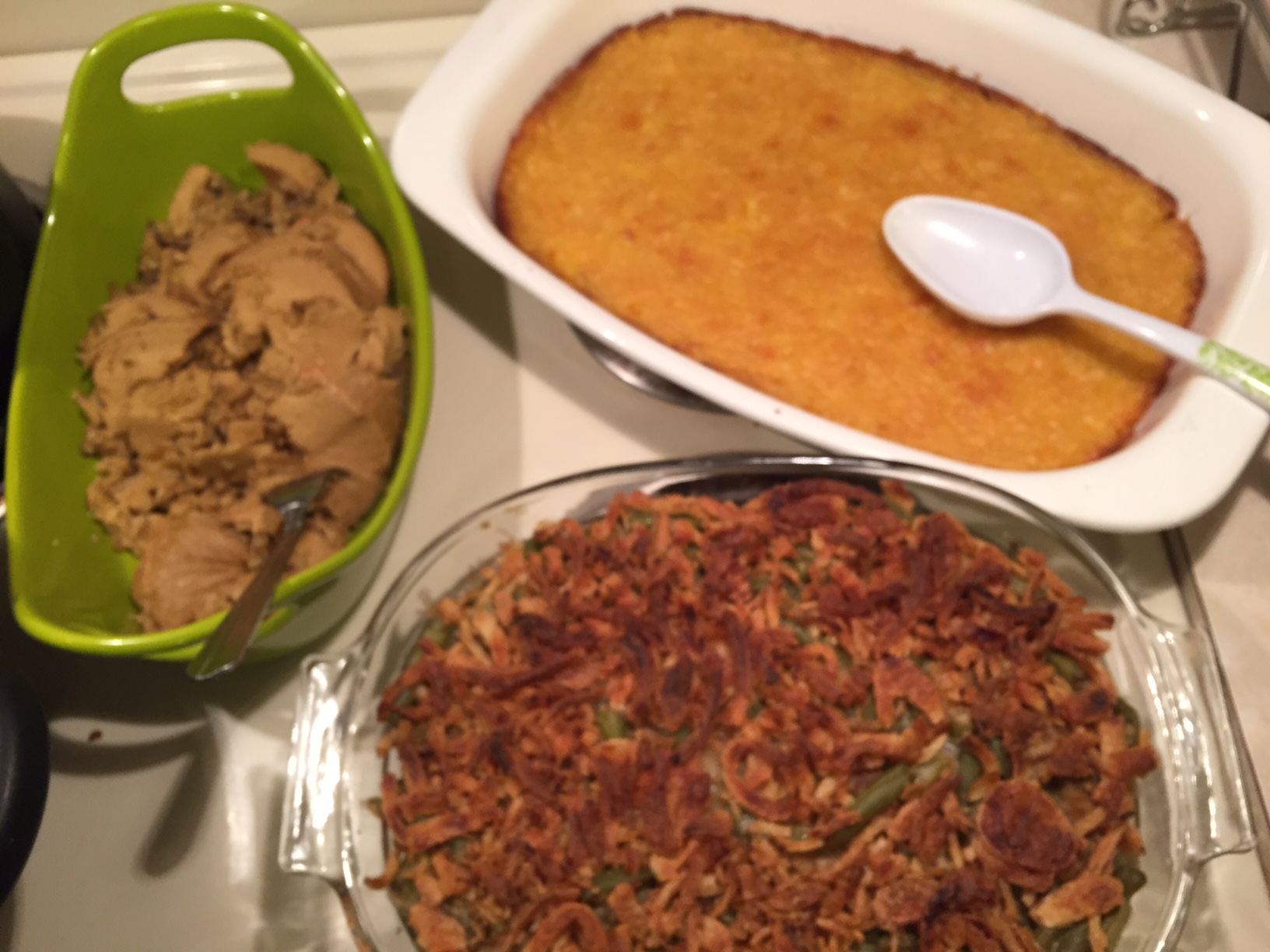 Every year for Thanksgiving my aunt makes corn casserole. Since becoming vegan, this was something that I thought I had to give up since it included egg and sour cream. However, this year while shopping at Meijer's I found out that Jiffy makes a vegetarian boxed corn bread! So, I thought I'd try my hand at making the corn casserole for a Veg-giving party I was hosting. It turned out great, better than my aunt's and better than Paula Dean's …. because there's no eggs or dairy! Cruelty-free and cholesterol free! Take that Paula Dean! (Shown above in my blurry picture with Tofurky roast and vegan green bean casserole.)
And, with only 5 ingredients, it was so easy to make!
Ingredients:
1 – 15 1/4 ounce can of whole kernel corn
1 – 14 3/4 ounce cans of cream style corn
1 box of Jiffy Vegetarian Corn Muffin Mix
1 cup of vegan sour cream, I like Follow Your Heart's
1/2 cup of melted vegan butter, melted (not pictured), I like Earth Balance
Directions.
Pre-heat oven to 350 degrees. Spray 9×13 casserole dish with non-stick spray.
Add all ingredients to large bowl and mix to evenly combine. Pour into prepared casserole dish and cook for 50-55 minutes or until golden brown.