No Dairy, No Problem! 3 Best Vegan Milk Alternatives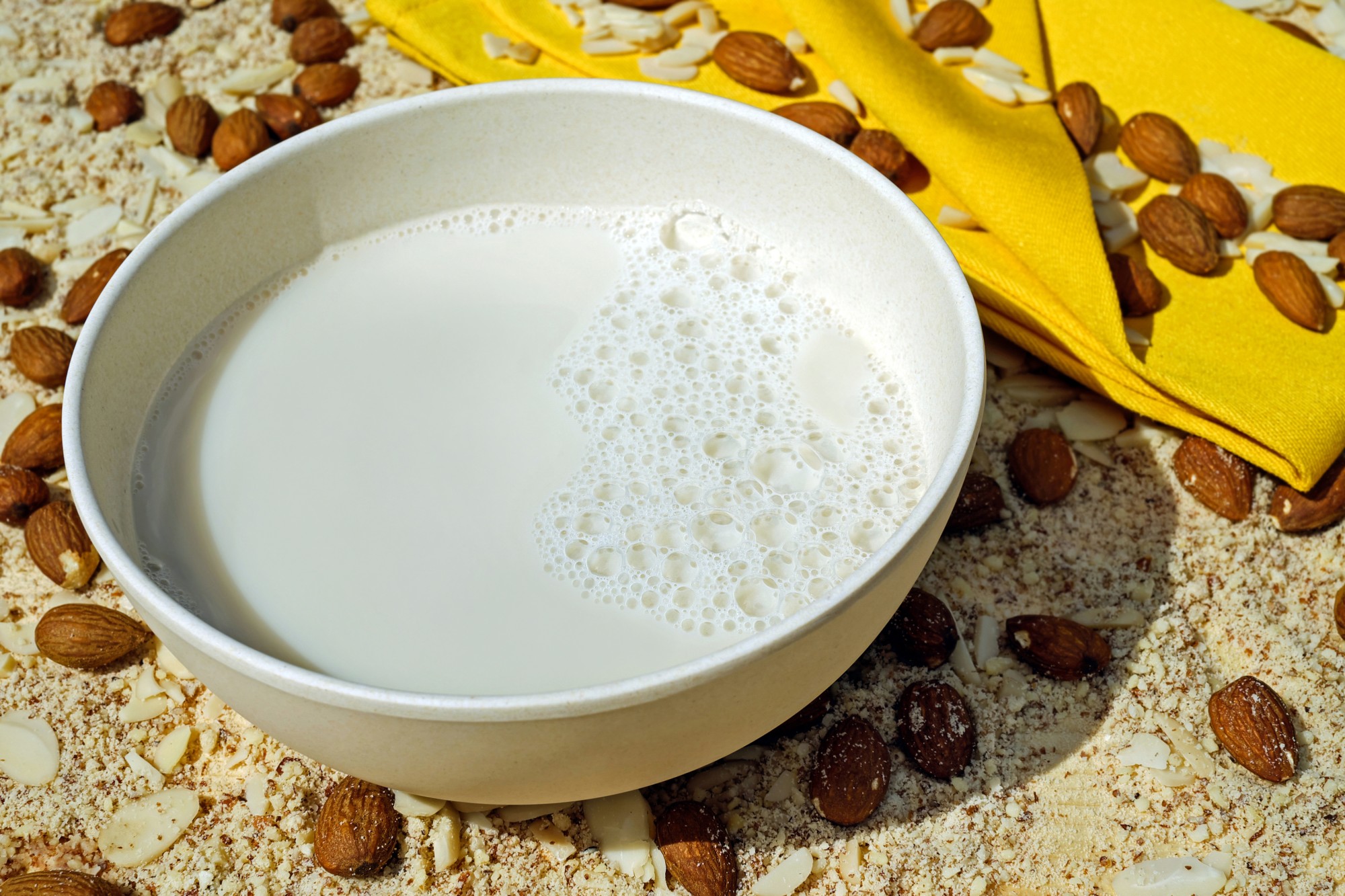 Thanks to a combination of lactose intolerance, an increased awareness of dairy cow conditions, and an overall societal shift towards plant-based alternatives of every stripe, milk alternatives sales are soaring. If you're looking for the best vegan milk alternatives for cereal, smoothies, and baking, here are our picks for the 3 best vegan milk alternatives on the market.
1. Almond Milk
From cashews to almonds to hazelnuts, nut-based milk alternatives lead the pack to the $13 billion milk alternative industry. A nut's ability to retain moisture whilst tucked womb-like in its outer shell means there's much to harvest in terms of fluid sustenance.
Not to mention a nut's inherent protein density. Finding consistency and flavor is one thing, but finding all of that and the kind of nutritional makeup that would compensate for what people think is so great about cow's milk is a true challenge. Fortunately, nuts fit the bill.
While almonds have been in the game the longest–via the Almond Dream company–other nut milk forms, like hazelnut and cashew, are proving formidable options.
Almond milk wins our favorite for smoothies especially when you want a lower calorie drink. Unsweetened almond milk comes in at around 35 calories per serving!
2. Oat Milk
Oat milk–made from oats, of course–is one of the higher-protein milk alternatives. Suitable for cooking and baking, and drinking, oat milk may be one of the more sustainably-sourced vegan milk alternatives.
The popularity of oat milk has eclipsed other milk substitutes by scale. Nutritionally, it's lower in sugar and higher in fiber than other forms of milk, and it tends to be cheaper to produce.
Chobani Vanilla Oat Milk whens our top choice for creamy Golden Milk Lattes. Chobani Original is our favorite milk for muffins and other baked goods as well as oatmeal and cereal.
3. Flax Milk
Using whole flax seeds to produce milk may make flax milk the single most nutritious, best vegan milk alternative. Companies like Good Karma have led the way to bring flax milk to the mass market.
Not only is flax milk higher in protein than other milk substitutes, but it contains all of the fiber of oat milk plus it has 1200 mg of Omega 3's which are essential for health. Its consistency is comparable (if not superior) to nut milk, so it's thick enough to be one of the best vegan milk alternatives for tea.
Try flax milk for drinking or for any of your vegan recipes that call for a milk substitute.
Try Different Vegan Milk Alternatives
Other vegan milk alternatives include hemp, coconut, tiger nut, macadamia nut, pea, soy, rice, pecan, and walnut. And there are surely more options, including additional versions still being thought of.
The best way to find good vegan milk alternatives is to try a few and see which you like best.