Hack the Menu: How to Eat Vegan at Any Restaurant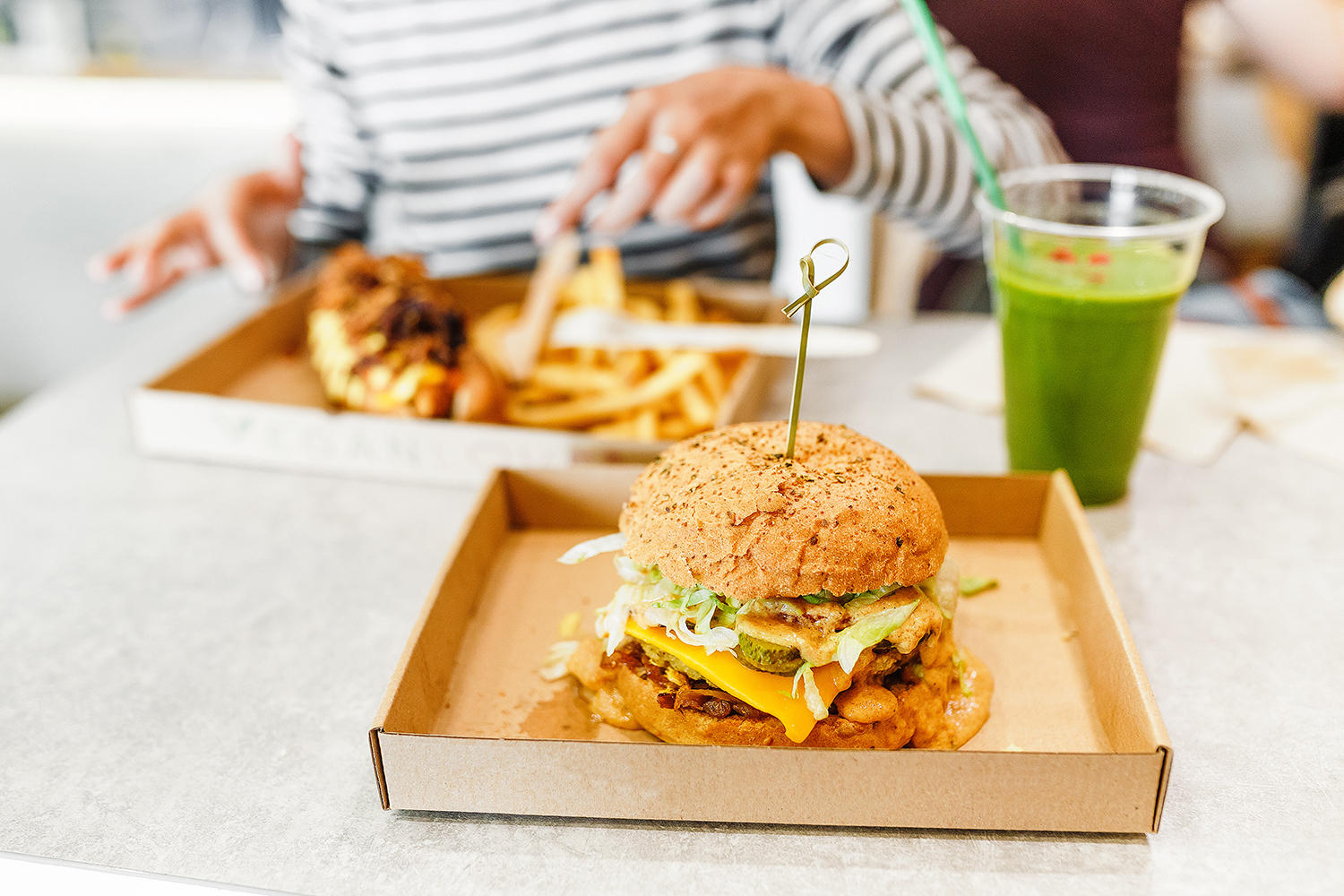 Did you know that vegans save the lives of about 30 animals every year? While you may think that a vegan diet that excludes eating or using anything that contains animal products would be hard, especially when trying to eat vegan at a restaurant, think again!
Over the past few years, veganism has become more mainstream and restaurants are taking note! Delicious vegan options have been popping up at restaurants nationwide including some favorite nonvegan fast food establishments.
Keep reading, and we'll walk you through how to eat vegan almost anywhere, even at popular fast-food restaurants, without hassle.
A Vegan Diet
You may be wondering how to eat a vegan diet and we will start by guiding you through the basics of being a vegan. Vegans don't eat or use anything that contains animal products. Vegans don't eat meat, poultry, fish, eggs, dairy, or honey. They also don't eat products that have animal-derived ingredients, even if it's in small amounts.Over the years, veganism has become less of a fad diet and more of a lifestyle where people see the many health benefits and many restaurants are adapting to veganism, providing not only meatless options but dairy-free as well.
How To Eat Vegan at a Restaurant
Restaurants are adapting their menus to include more options for people who follow a vegan diet. We will walk through types of restaurants and what food items you can look for that follow vegan guidelines.While some menu options may seem vegan, always double-check that the meatless options are also dairy and egg-free.
1. Japanese/Sushi
You can still get sushi even though you don't eat fish. When dining at a Japanese restaurant, look for avocado sushi rolls which are typically made with sticky rice and diced avocado wrapped in seaweed.Other options include miso soup, but be sure to double-check that it doesn't have fish sauce, edamame, fried tofu, seaweed salad, vegetable tempura, vegetable rolls, and vegetable hand rolls.
2. Chinese
Dining at a Chinese restaurant is usually a safe bet as most Chinese dishes don't have dairy and tofu is also a commonly used protein in Asian culture, so you can usually sub any meat for tofu. Always double-check though that sauces don't contain animal broths and that other dishes are egg-free.A few examples of vegan Chinese menu options include fried rice (ask for it without egg), chow mein, eggplant, tofu, stir-fry with vegetables, and vegetable dumplings.
3. Mexican
Though it may seem like there is a lot of cheese or dairy in Mexican food, you can still find alternative options. You can ask for food without cheese and check that there isn't chicken stock used in the rice.
In the past, many Mexican restaurants have used lard in refried beans and to fry tortilla chips, however, now many restaurants now use vegetable oil. Double-check with your server before ordering.Order a nachos, tacos, or burritos loaded with grilled veggies, refried, beans, avocado, and salsa. And of course, no meal at a Mexican restaurant is complete without chips and salsa and a margarita! Mmmm, muy bueno!
4. American
If you're looking for a good burger or hot dog, you can find meatless options that are delicious.You can try black bean burgers, beet burgers, wraps, fries, sweet potato fries, pizza without cheese, or vegetable sandwiches.Stop by Burger King for a vegan whopper made with Impossible Burger or visit Hardees or BurgerFi for a Beyond Burger. At BurgerFi, ask for the multigrain bun or lettuce wrap to make it vegan. Both burgers are now available at many local and national restaurants nationwide.
At Subway, many of their breads including their wheat and white breads are vegan. Skip the meat and load your sub up with veggies, mustard, and a drizzle of vinegar and oil.
5. Breakfast
While you can make a delicious vegan breakfast at home, sometimes it's nice to go out. Breakfast can be a little more challenging though, but you can get creative. Try vegetable breakfast burritos with hashbrowns, oatmeal made with water or dairy-free milk topped with blueberries or your favorite fruits, smoothies sans yogurt, and coffee with dairy-free milk.Dunkin Donuts now carries a Beyond Sausage sandwich. Simply hold the egg and cheese to make it vegan. And, coffee lovers rejoice! In August, Dunkin started offering oatmilk which can be ordered in place of dairy milk. Try an oatmilk iced latte, chai, or coffee with "cream".Did you know that Burger King's French Toast Sticks are vegan? They are!! Order them alongside some hashbrowns, and Dutch Apple Pie for a great fast food vegan breakfast.
6. Italian
Always make sure that the dish you're ordering doesn't have any hidden egg or cheese ingredients. It would be best if you also said no to the parmesan when it's passed around to put on your dish.
You can try bruschetta, vegetable pizza without cheese, marinara pasta, or bread with olive oil and balsamic vinaigrette.
At Olive Garden, you may be surprised to find out that their famous breadsticks are 100% vegan! Yes, that's right, all vegan!! Order some along with their Minestrone Soup, and angel hair pasta with marinara or tomato sauce.Unfortunately, their salad dressing isn't vegan, but you can easily veganize it by ditching the croutons, holding the cheese, and subbing the dressing with oil and vinegar.Many pizza spots now carry vegan cheese and many crusts are already vegan, some may even carry vegan proteins! At Blaze, order a pizza with high-rise crust, vegan chorizo (woah is it spicy!), vegan cheese, and your favorite veggies.
Order Up!
Now that you have all the tips for eating vegan at a variety of different types of restaurants, you are ready to go out to eat. But, before you head out, let me share 3 last tips with you.1. Happy Cow makes finding vegan restaurant options easy, especially when you're away from home. Simply visit their website or download their app and it will help you find restaurants with vegan options nearby.
2. Eat local. Sometimes it's easier to find vegan options at local restaurants who know how their community eats. Or they can easily whip up a creative and delicious vegan meal with ingredients they have on hand.3. Google "vegan restaurants near me" to find a list of restaurants that may have vegan options.4. Many larger cities have a local vegan Facebook group. These local groups made up of vegans and vegetarians are a great place to crowdsource information for your next meal out.We'd love to hear how you eat vegan at restaurants.Happy vegan eating!