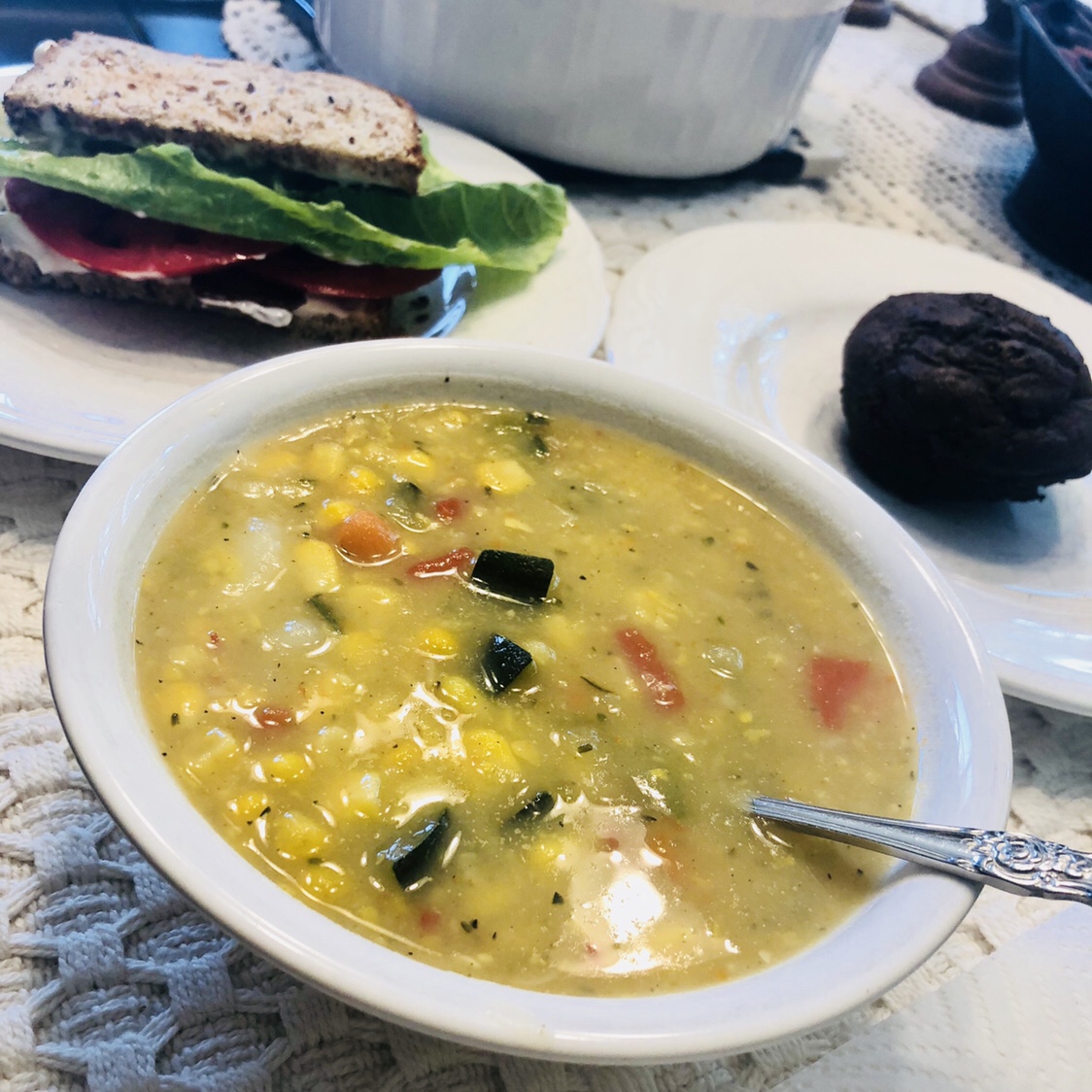 Looking for something to make with all of your fresh picked zucchini and corn? This vegan chowder is loaded with veggies and a perfect recipe to use up your garden or farmer's market finds!
Ingredients:
• 1/2 cup water
• 2 cloves garlic, minced
• 1/2 cup chopped yellow or sweet onion, about ½ medium onion
• 1/3 cup chopped celery
• 1/2 cup carrot, peeled & chopped
• 1/2 red bell peppers, sliced
• ½ tsp. dried thyme
• 2 medium russet potatoes, peeled, diced into cubes
• 4 cups water
• 1 bay leaf
• 4 ears of sweet fresh corn, removed from cob or 2 cups frozen corn
• 1 medium zucchini, diced — about 1½ cups
• 1/4 cup unsweetened almond milk
• salt and ground black pepper to taste
Directions:
Heat 1/2 cup of water in large saucepan. Add garlic, onion, celery, carrot, and bell peppers, and thyme and cook until veggies begin to soften.
Add potatoes, 4 cups of water, and bay leaf and simmer until about 10 minutes until potatoes start to soften.
Add corn, zucchini, and almond milk and cook until all veggies are soft. Season with salt & pepper to taste.