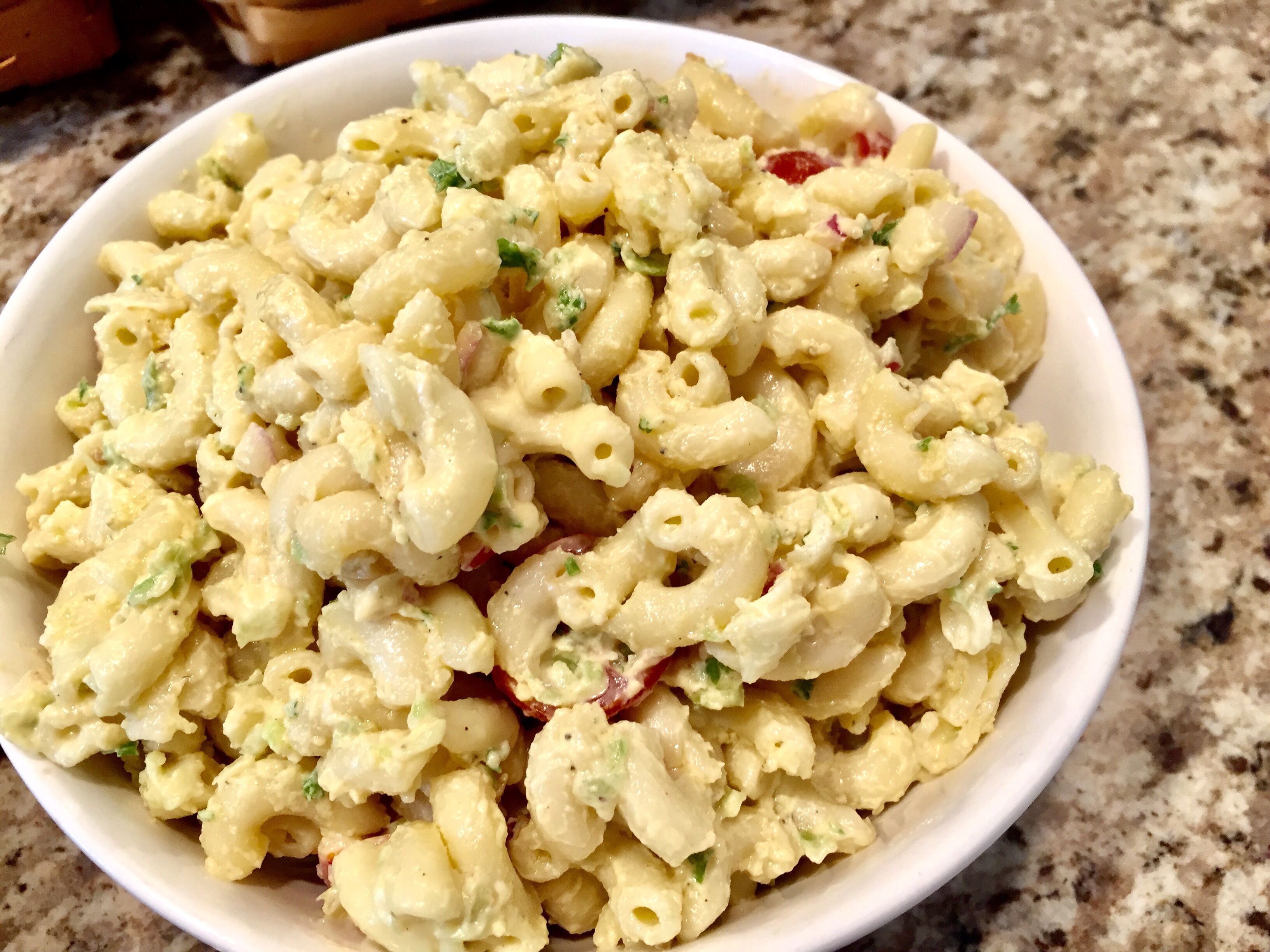 Macaroni salad is one of my family's favorite Summer side dishes. And luckily, it's easily made vegan by using vegan mayo such as Follow Your Heart's Veganaise or Hampton Creek's Just Mayo in place of traditional mayo.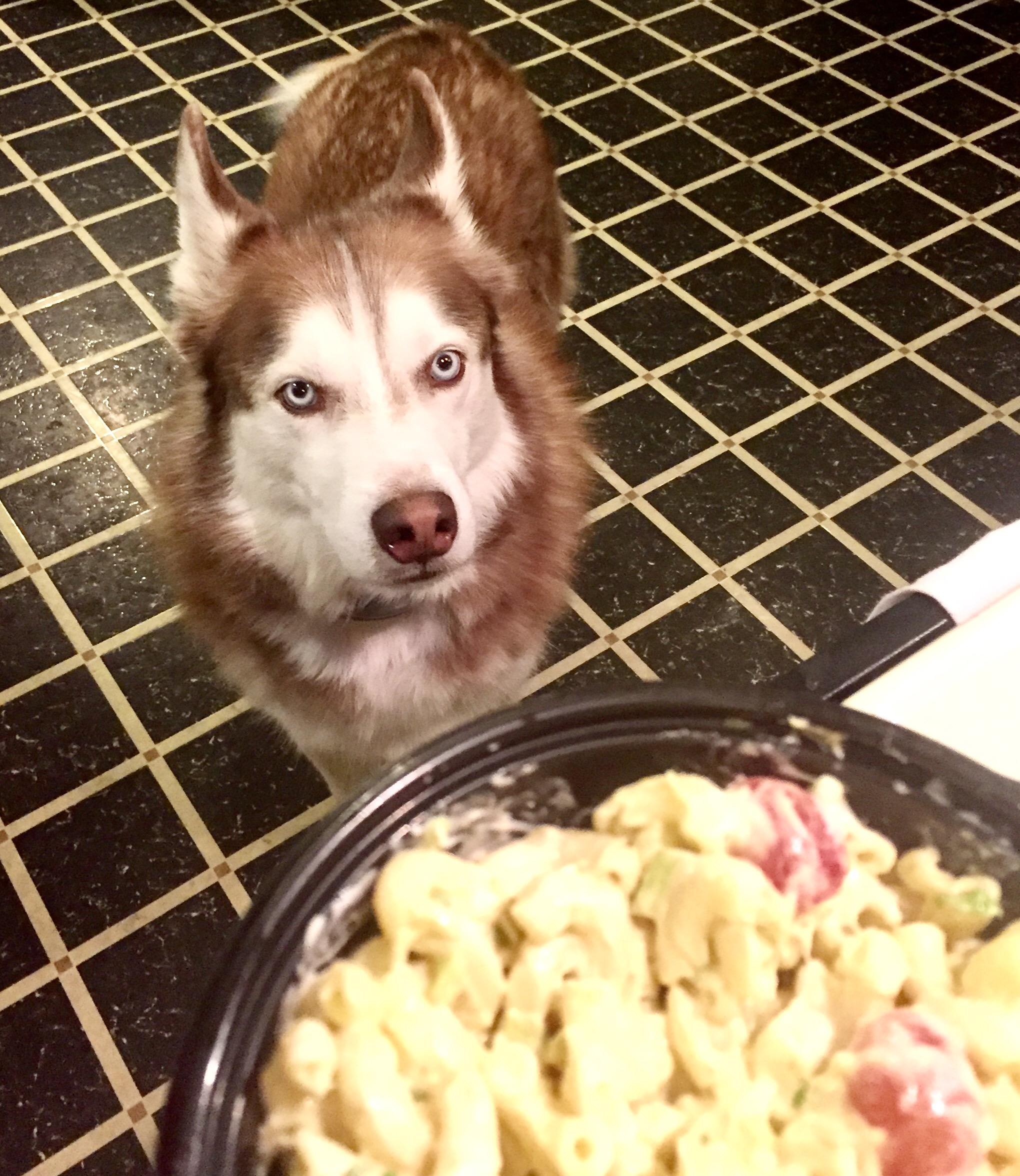 I made it for our Father's Day picnic today and it was a hit with my whole family. Both of my huskys love it as well, Baron even assisted in the making by being my official taste tester. They even got their own set aside without onions.
Traditional Macaroni Salad
Ingredients:
1-1/8 cup vegan mayo
1 Tblsp mustard
1.5 Tblsp apple cider vinegar
1.5 tsp sugar
1/2 tsp salt
1/4 tsp ground black pepper
4 cups cooked macaroni, drained and cooled
3/4 cup thinly diced celery
1 Tblsp finely chopped fresh parsley
1/2 cup chopped red onion
1/2 cup cherry tomatoes, halved
Directions:
Whisk first 6 ingredients together in large bowl until well combined. Add remaining ingredients and stir to combine.
Refrigerate for at least 1/2 an hour before serving.