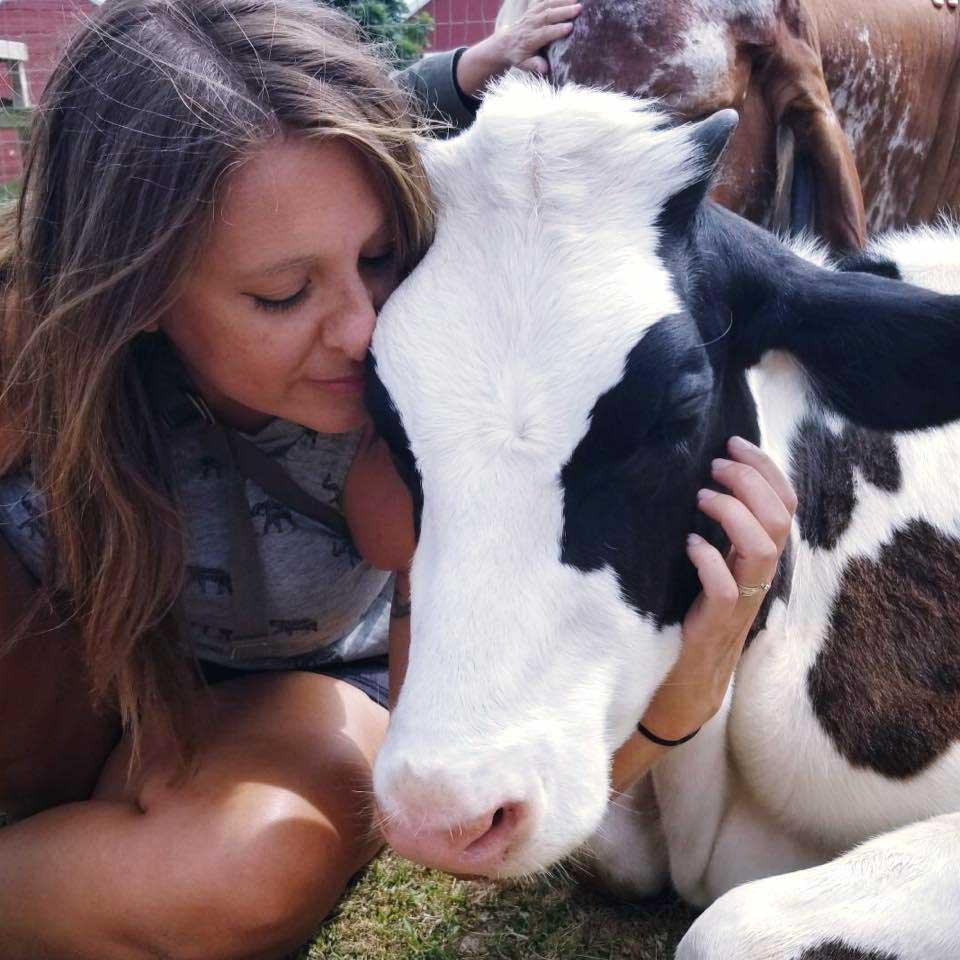 Hi, I'm Heather
and I'm a certified Vegan Lifestyle Coach & Educator.
Years ago when I was packing to move to my new house, I came across my baby book. The book was empty except for 2 notes… I loved my grandpa and I loved animals. Both of which are still very true today which is why it was no surprise that I would eventually stop eating animals.
I became vegan over 11 years ago after watching the video "Meet Your Meat". Although I loved burgers, I decided right then that I didn't want to be a part of the horrific animal agriculture industry and didn't want to be the cause of the suffering of animals whom I loved so much.
In the past 11 years, I've learned a lot about the vegan diet and how in addition to being the cause of animal suffering, it's also the cause of human suffering causing heart disease, obesity, diabetes, Alzheimer's, certain cancers, and chronic health conditions. It's also harmful to our environment and one of the leading causes of global warming.
I am also the founder of the Fort Wayne Vegans & Vegetarians group and the Fort Wayne Veg'n Brew Fest.
Over the years I have helped people navigate their way through a plant-based lifestyle to help them live healthier, look and feel younger, lower cholesterol, reduce their risk of chronic disease, help the plant, and reduce the suffering of animals. This is why I became a vegan lifestyle coach. To help others. And now I want to help you!
Need to cut out more than animal products? I can help with
Vegan
Whole Foods Plant-Based
Gluten-Free Vegan
Grain-Free Vegan
Soy-Free Vegan
Nightshade Free Vegan
Vegan Keto
and more!
Contact me today to schedule your free initial consultation to discuss how you can live a healthier, happier, cruelty-free life!
Schedule a Free Consultation