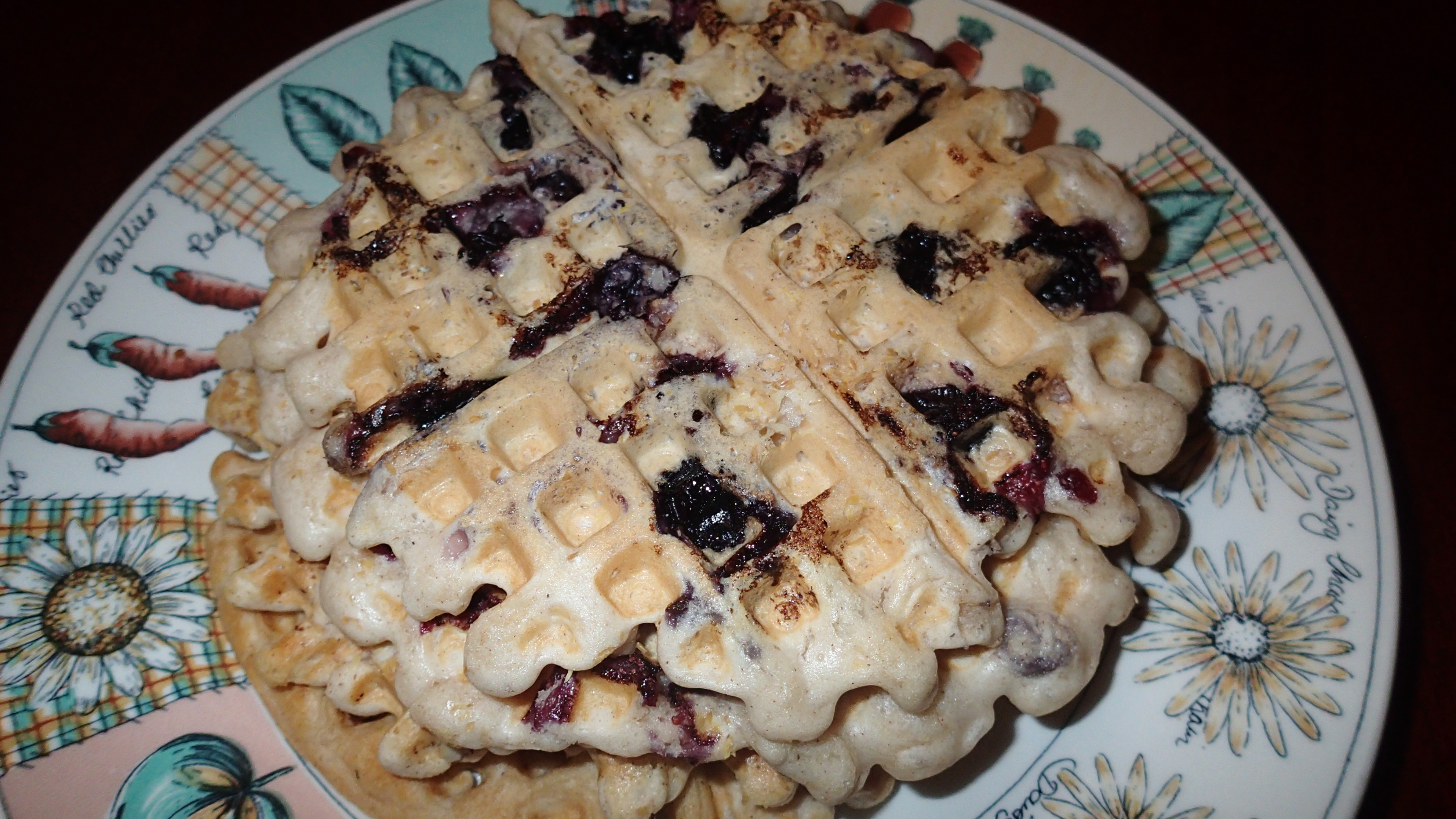 1 cup flour
2 teaspoons baking powder
1/2 teaspoon cinnamon
1/4 teaspoon salt
1 cup nondairy milk
1/2 cup applesauce
Mix the dry ingredients in a bowl (add blueberries or chopped pecans for a special treat!). Mix the wet ingredients in a different bowl. Combine and mix until just mixed up.
Preheat waffle iron and spray with some nonstick oil (or wipe down with some oil). That's important cause they stuck like mad to the iron when we made them.
Cook according to the waffle maker's instructions, which usually means putting about 1/4 cup batter on the iron, closing, and waiting for a light to go out.
recipe courtesy vegweb.com